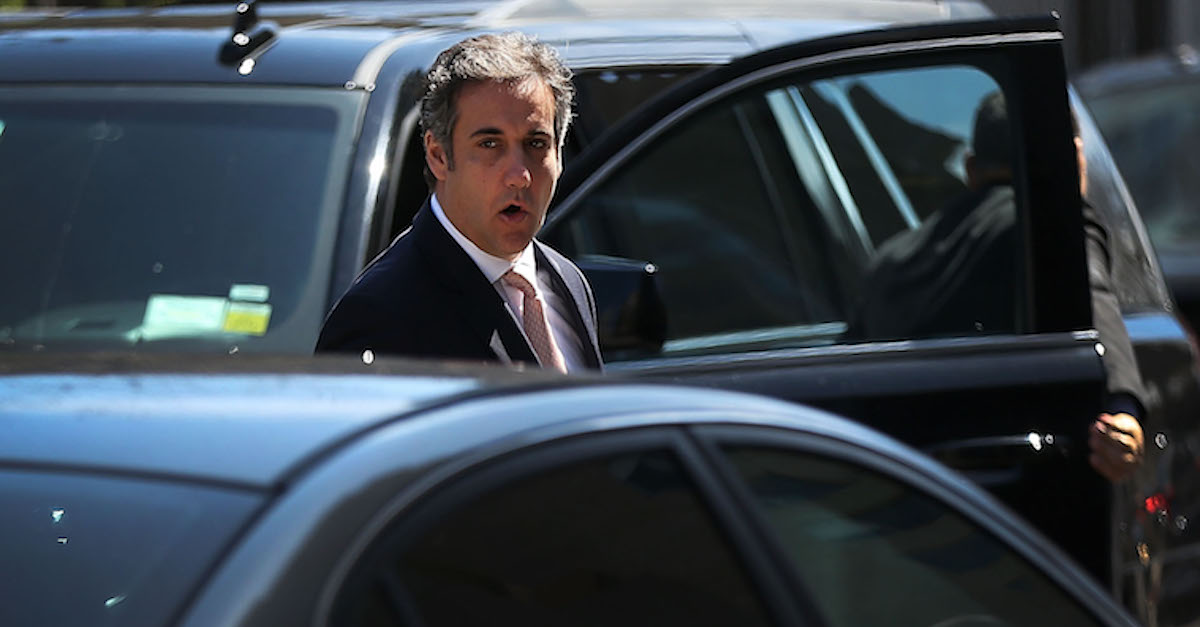 Michael Cohen, President Donald Trump's longtime friend, fixer, and attorney, has resigned from the Republican National Committee in part over the White House's zero tolerance border policy resulting in family separations.
According to ABC News, Cohen tendered his resignation in a Wednesday letter to RNC Chair Ronna McDaniel. Prior to quitting his post, Cohen had served as the deputy finance chair for the RNC's Finance Committee, a position he's held since April 2017.
In the past, Cohen has been loath to cross President Trump publicly, but in what appears to be a first time break with the president in public–and on political terms–Cohen harshly criticized the administration's recently-enacted zero tolerance border regime with an explicit reference to the racial extermination policies of the German Third Reich. Cohen wrote:
As the son of a Polish holocaust survivor, the images and sounds of this family separation policy is heart wrenching. While I strongly support measures that will secure our porous borders, children should never be used as bargaining chips.
In addition to the historically-tinged swipe at the Trump administration's controversial border policy, Cohen also cited the increased strain that Special Counsel Robert Mueller's Russia investigation–as well as the Southern District of New York's investigation into Cohen's own behavior–is having on him personally.
"This important role requires the full time attention and dedication of each member," Cohen noted in his letter to McDaniel. "Given the ongoing Mueller and SDNY investigations, that simply is impossible for me to do."
[image via Spencer Platt/Getty Images]
Follow Colin Kalmbacher on Twitter: @colinkalmbacher
Have a tip we should know? [email protected]