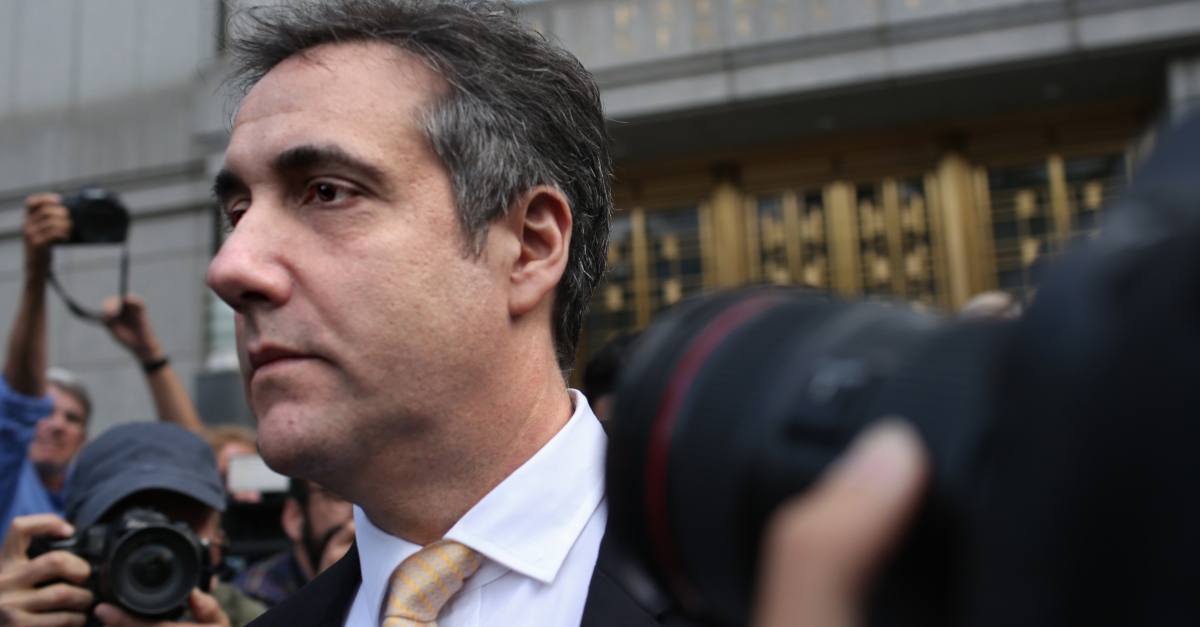 Federal prosecutors on Tuesday said Michael Cohen made a $50,000 payment to a tech company in connection with the Trump campaign.
Cohen sought reimbursement from the Trump Organization for election-related expenses and presented a copy of a bank statement from his company Essential Consultants, prosecutors said.
Here's how the government explained it: "The $50,000 represented a claimed payment for 'tech services,' which in fact related to work COHEN had solicited from a technology company during and in connection with the campaign."
The company was not named in the document.
Cohen, a former personal lawyer of President Donald Trump, pleaded guilty in a New York federal court Tuesday to charges of bank fraud, tax fraud and campaign finance violations. Cohen said he worked at the direction of a "candidate" to buy the silence of Playboy model Karen McDougal and porn star Stormy Daniels.
Cohen once said he'd take a bullet for Trump. Now he's implicating him in campaign finance violation.
It remains to be seen what, if any, the ramifications will be for the president. Cohen's plea agreement didn't include a promise to cooperate with authorities.
Republicans like Sen. Mitch McConnell (R-Kentucky) aren't necessarily chomping at the bit to call out a president of their own party, though Democrats like Sen. Chuck Schumer (D-New York) are using this news in an attempt to stall the confirmation hearing of Supreme Court nominee Brett Kavanaugh.
LOOOOOONG silence after McConnell was asked on escalator his reaction on Cohen/Manafort news, possible impact on the election, then in hallway whether he still supports Mueller and whether Mueller's work should be protected.

He then boarded the elevator.
The doors closed.
-30-

— Steven Dennis (@StevenTDennis) August 22, 2018
Judge Kavanaugh's refusal to say a POTUS must comply w a duly issued subpoena & Mr Cohen's implication of POTUS in a federal crime make the danger of Kavanaugh's nomination to the SCOTUS abundantly clear.

It's a game changer & Chairman Grassley should delay confirmation hearings

— Chuck Schumer (@SenSchumer) August 22, 2018
Trump emphatically denies wrongdoing, but operated with a flawed articulation of the legal issues at play during a preview of a Thursday morning appearance on Fox & Friends.
[Image via Yana Paskova/Getty Images]
Have a tip we should know? [email protected]