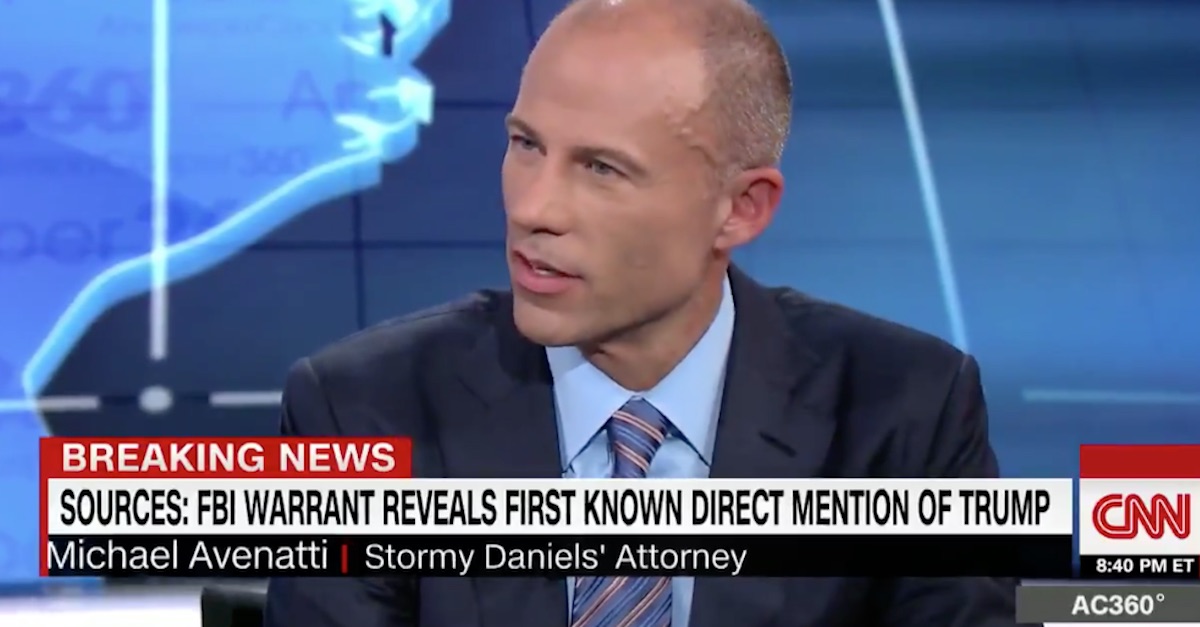 Michael Avenatti, the attorney for porn star Stormy Daniels, joined CNN's Anderson Cooper on Wednesday night to react to the raid on the office, home and hotel room of Donald Trump's long-time attorney Michael Cohen.
A major statement dropped by Avenatti, and you can take his word for it or not, is that he said "I know for a fact" that more raids like the Cohen one will happen in the next week or so.
"And Anderson, I will tell you, these raids that occurred on Monday, they're not the last raids. I know that for a fact," he said. "There are other raids that are contemplated. I anticipate them coming within the next week."
Cooper asked a follow-up question about how Avenatti knows that for a fact and Daniels' attorney declined to go into details, instead pointing to his track record on predictions made the last five weeks.
"I am not going to get into details as to where I learned that, but our track record over the last weeks what I predicted or what we predicted is pretty damn good," he said. "We have only just scratched the surface."
Avenatti speculated that the entire Cohen raid revolved around the alleged $130,000 payment to his client and that he thinks it is "going to be a clean case ultimately" that is "going to be far easier to prove than Russian collusion."
[Image via CNN screengrab]
Have a tip we should know? [email protected]