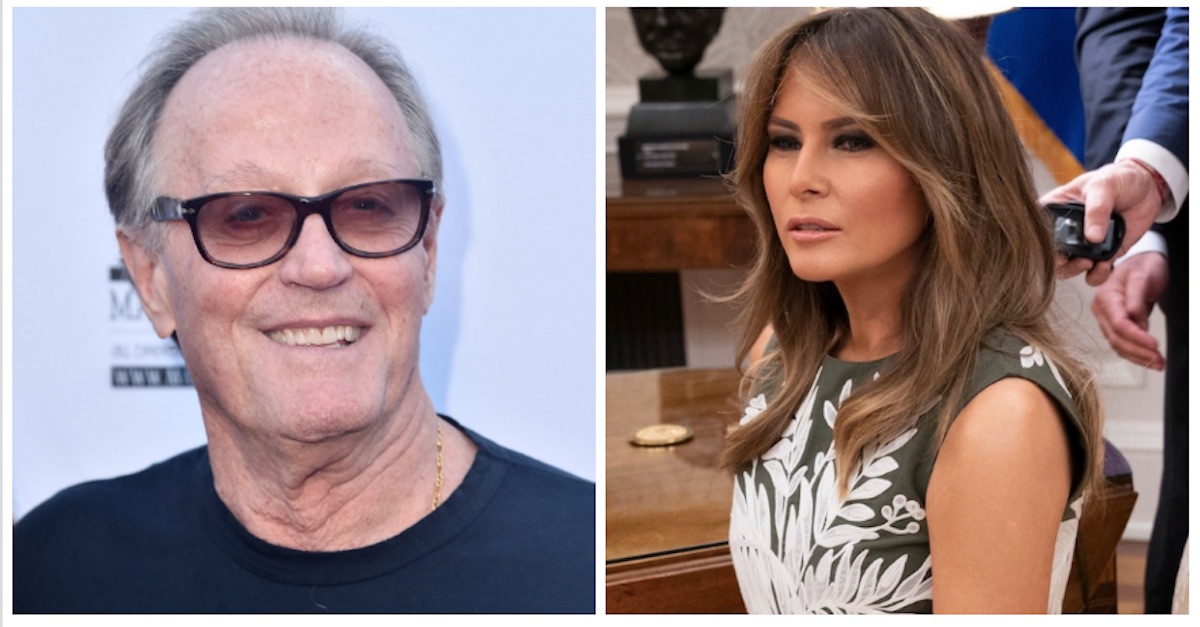 Actor Peter Fonda, brother of Jane Fonda and son of Henry Fonda, has been pretty upset on his Twitter account about recent events at the U.S.-Mexico border and separation of families. So upset, in fact, that he referred to White House Press Secretary Sarah Huckabee Sanders and Secretary of Homeland Security Kirstjen Nielsen as "gashes."
As if that wasn't bad enough, he suggested that Barron Trump should be kidnapped and caged with pedophiles.
"WE SHOULD RIP BARRON TRUMP FROM HIS MOTHER'S ARMS AND PUT HIM IN A CAGE WITH PEDOPHILES AND SEE IF MOTHER WILL WILL STAND UP AGAINST THE GIANT ASSHOLE SHE IS MARRIED TO. 90 MILLION PEOPLE IN THE STREETS ON THE SAME WEEKEND IN THE COUNTRY. FUCK," Fonda tweeted Monday.
The Daily Caller is reporting that this offensive and threatening tweet was referred to the Secret Service. This was confirmed by a Melania Trump spokeswoman.
The tweets have since been deleted, but the images remain.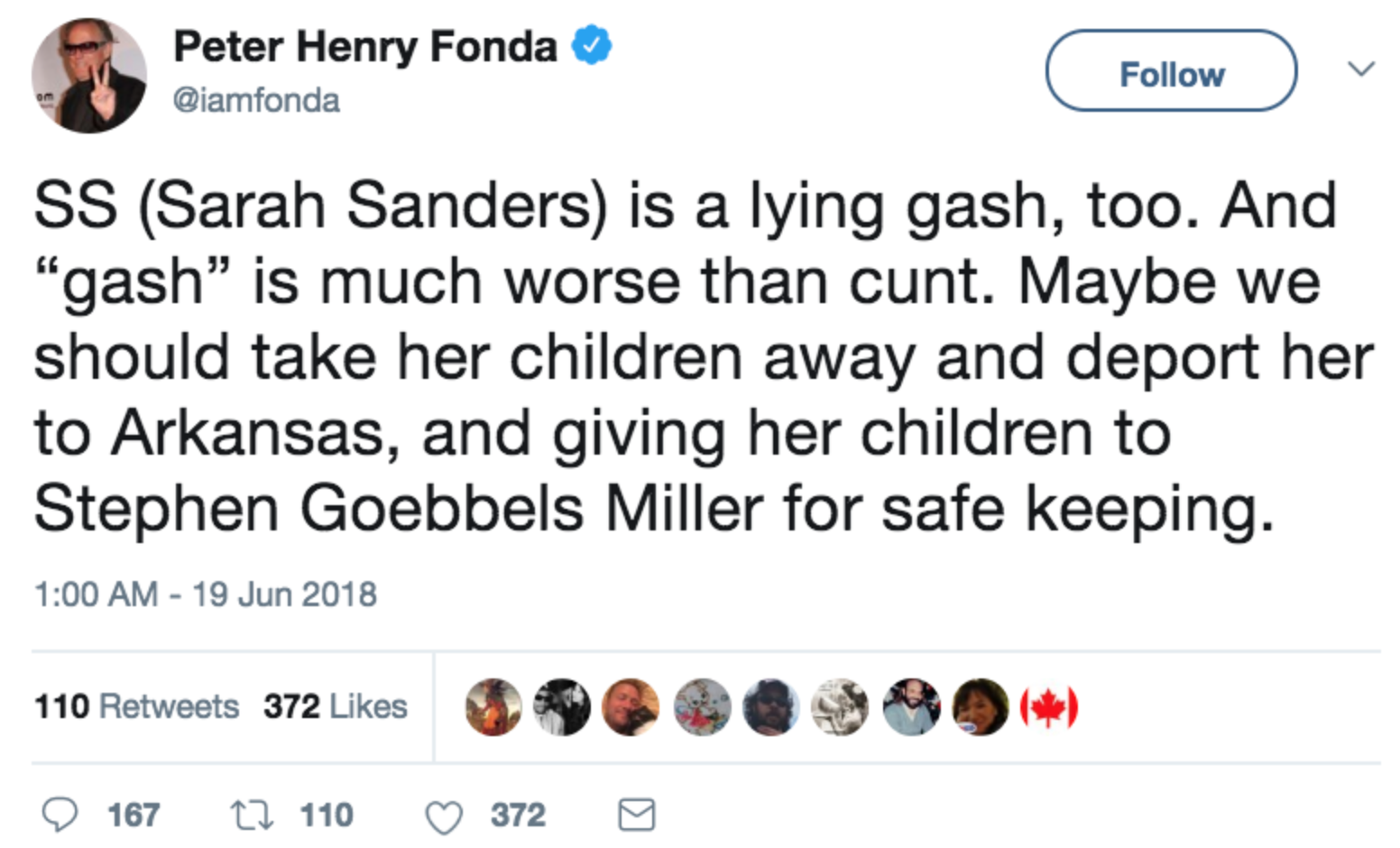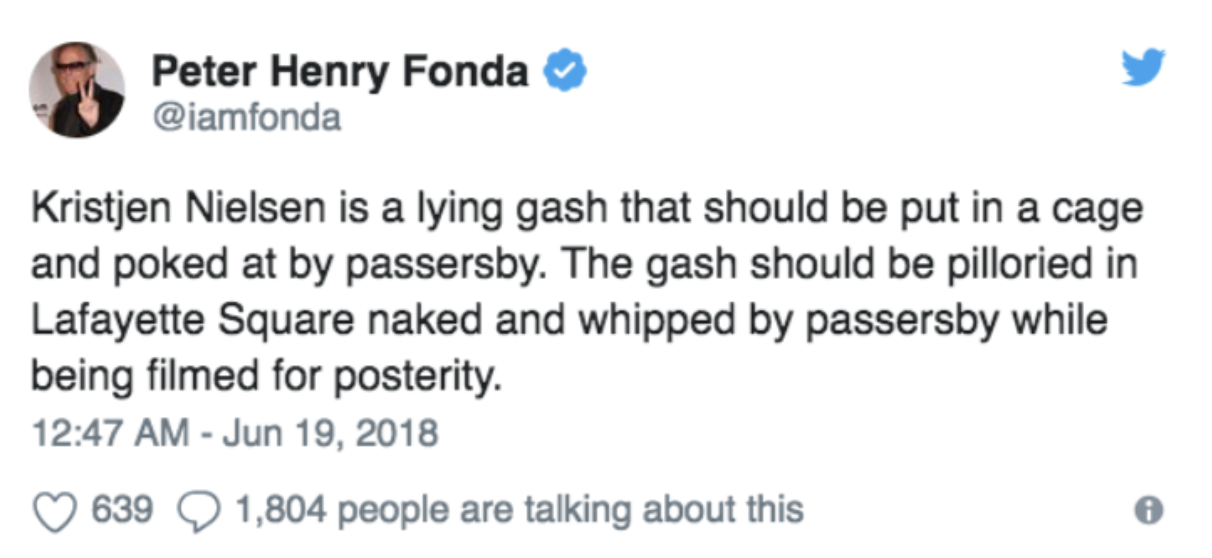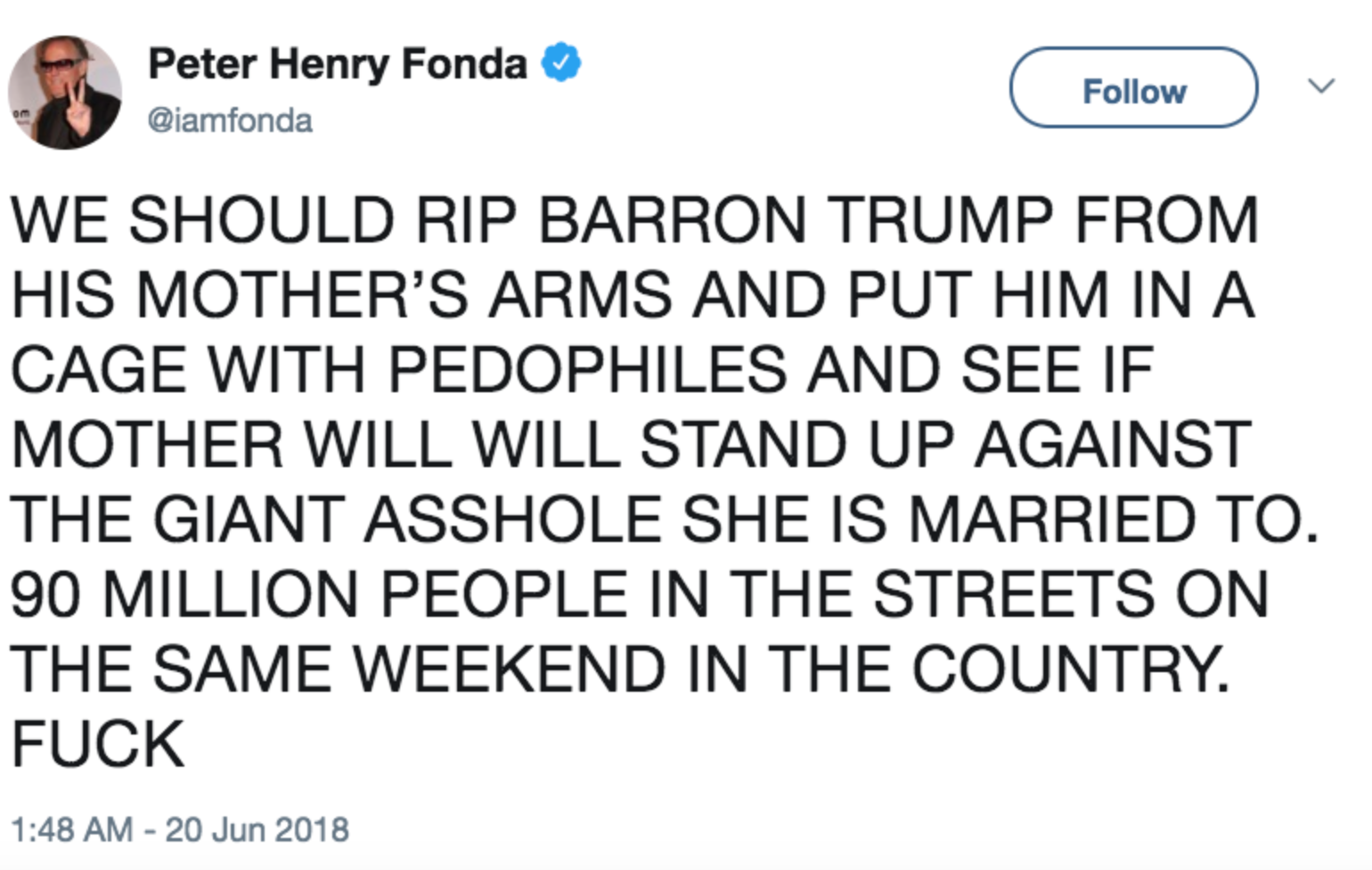 "The tweet is sick and irresponsible and USSS has been notified," Melania Trump's press secretary Stephanie Grisham said.
Apparently, one of Fonda's movies with Sony Pictures, "Boundaries," is going to be released soon. People are calling on Sony Pictures to act.
Sony pictures and all the other stars in the movie #Boundaries should demand apologies. #sonypictures @SonyPictures I will make it my personal mission to denounce this film and any film that @iamfonda makes until an apology by #PeterFonda to America is made.

— CaliforniaBossyGirl (@Californiabossy) June 20, 2018
[Image via Alberto E. Rodriguez/Getty Images, Chris Kleponis – Pool/Getty Images]
Have a tip we should know? [email protected]