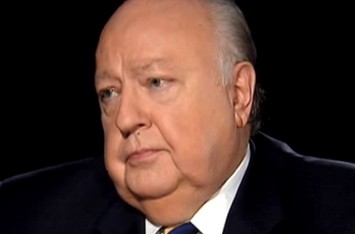 Media Matters for America (MFAA) president Bradley Beychok is pulling no punches in response to a claim made about the liberal media watchdog in another blockbuster report in New York Magazine on Friday about Fox News and Roger Ailes.
Gabriel Sherman, who has been breaking news regularly for the past month on the ongoing Fox News saga, wrote this in his latest article:
"Fox News also obtained the phone records of journalists, by legally questionable means. According to two sources with direct knowledge of the incident, Brandi, Fox's general counsel, hired a private investigator in late 2010 to obtain the personal home- and cell-phone records of Joe Strupp, a reporter for the liberal watchdog group Media Matters. (Through a spokesperson, Brandi denied this.)"
In response to the claims made in Gabriel's report, Media Matters president Bradley Beychok unloads, calling for a full investigation.  He even accuses Ailes and other current and former employees of possibly being involved in "illegal" behavior.
The MMFA president then goes a step further, saying Ailes and Fox News actually "broke the law by hacking into the phone records of Media Matters employees."  He concludes by calling for legal prosecution of anyone involved in the "illegal hacking" and by saying MFAA is "considering all legal options."
Here is Beychok's full statement, via Media Matters:
"From what we witnessed with Rupert Murdoch and News Corp's prior phone hacking scandal, it's critical for an immediate investigation of Roger Ailes and any other current or former Fox News employees who may have been involved in this illegal practice.

Roger Ailes and Fox News broke the law by hacking into the phone records of Media Matters employees. Anyone involved in the illegal hacking should be prosecuted to the fullest extent of the law and we are considering all legal options."
We reached out to Fox News and a spokesperson referred us to Brandi's denial, previously referenced above.
LawNewz.com also reached out to Susan Estrich, Ailes attorney, for comment, but have not received a response.
This is a breaking news story and LawNewz.com will continue to provide updates as more information is available.
Have a tip we should know? [email protected]