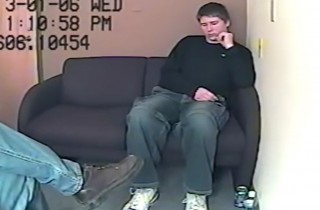 An official for the Wisconsin Department of Justice has shot down rumors over whether the state attorney general will announce on Friday whether he'll appeal the case of Brendan Dassey or release him.
"I am aware of the rumors floating out there, and there is no truth to them. There is nothing new to share today," DOJ spokesperson Johnny Koremenos told WBAY.
Rumors started circulating after Steven Avery's lawyer, Kathleen Zellner, wrote a tweet making an apparent reference to that a decision will soon be reached. Morning News USA announced that she made the post on Thursday, but quickly deleted it.
A federal judge threw out Dassey's murder conviction on August 12. The ruling found that his videotaped confession to the 2005 killing of photojournalist Teresa Halbach was "involuntary" under the due process clauses of the Fifth and Fourteenth Amendments. The judge gave the prosecutors an ultimatum: start retrying him within 90 days, or let him go.
In late August, state AG Brad Schmiel said he'd consult with Halbach's family about what should be done.
Dassey was serving a life sentence. The case, in which he and uncle Steven Avery allegedly murdered Halbach, became the subject of the Netflix documentary Making a Murderer. This triggered a high-profile debate over whether they'd actually done it. Avery is serving a life sentence.
Update – September 2, 12:45 p.m. EST: Koremenos confirmed to LawNewz.com that the rumor is false: "There is no truth to the rumor being circulated regarding the Dassey case. The Attorney General has no plans to make an announcement today."
–
Follow Alberto Luperon on Twitter (@Alberto Luperon)
Have a tip we should know? [email protected]