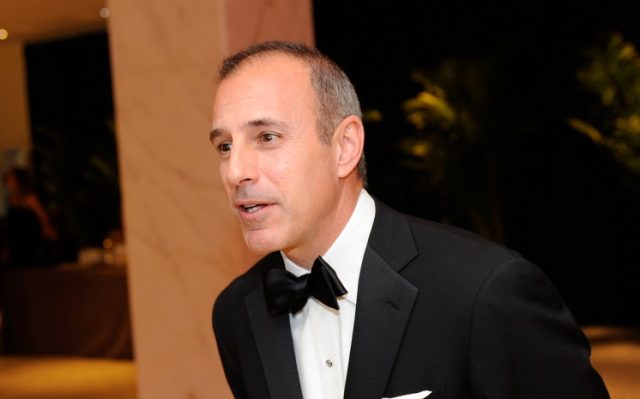 Wednesday morning, NBC announced that they have terminated long-time "Today Show" host Matt Lauer due to "inappropriate sexual behavior." The network claimed this was the first complaint they received against Lauer during his 20+ year tenure at NBC, yet they acted quickly, parting ways with the host less than two days after receiving a "detailed complaint" Monday night. Those details have yet to be confirmed, but the quick response time and drastic action raise questions as to what the legal implications of the firing may be.
Whether or not Lauer may be entitled to payment could depend on the phrasing of his contract, and whether or not this lone complaint could qualify him for termination for cause, employment law attorney Mike Delikat told Law&Crime.
"If 'cause' is defined as 'any' violation of their code of conduct or policies, in other words a 'zero tolerance policy' a single incident could be shoehorned into a for cause under that definition, Delikat said. "If he was fired for cause his contract would provide that he receive no further payments."
Still, Delikat said, Lauer's contract could also have a provision for termination without cause, and if NBC used that to part ways with Lauer, they may have to pay him the balance of what he's due under his contract. Lauer was reportedly making $20 million per year under a contract that kept him at NBC through 2018.
It would not be surprising though, if NBC did cite Lauer's alleged behavior as the reason for termination. Indeed, it is common for employers like NBC to include morality clauses in their contracts that would allow them to terminate an employee like Lauer. It's also possible that NBC would have additional grounds due to how the allegations may reflect on them as a company.
"Even an accusation, if it may hurt the network, could be a basis for termination," employment lawyer and Law&Crime legal analyst Misty Marris said.
Marris explained, however, that with millions of dollars at stake for Lauer, it's likely that the now-former host would fight the decision, which could result in NBC paying him out as part of a settlement, similar to what happened with Bill O'Reilly, who reportedly received a hefty $25 million payout when he was fired by Fox News. Even if NBC believes that they are in the right, they might pay Lauer a portion of his contract, which could still be millions of dollars, just to avoid a lengthy legal battle.
Law&Crime reached out to NBC for comment, but they have yet to respond at the time of this publication.
As far as the speed of NBC's investigation, with the firing happening less than 48 hours after receiving the complaint, Marris said this indicates that there was solid evidence to support the allegations. Investigations can sometimes take much longer in cases of a he-said-she-said situation, where it would take time to track down any documents or witnesses to confirm or refute an allegation. The quick result here may be the result of stronger evidence.
"If there was a witness or a writing that corroborates the accuser's account, two days is how fast a company should be acting," Marris said.
Page Six is reporting that the complaint involved an allegation that Lauer sexually assaulted a staff member while covering the Olympics. A source, referred to as an NBC insider, told them, "The victim says she has evidence that this has also happened to other women, but so far we don't have evidence of that."
If this is true, the severity of the allegation could also be a reason for the quick action. The "Weinstein Effect," that has resulted in a rash sexual misconduct allegations coming out against high-profile figures in media and politics, has also created an environment where such behavior is no longer tolerated to the extent it once was.
"A year ago it never would have happened this quickly," Delikat said, "but we are living in a very different environment now where claims of sexual harassment in media and government are being met with a response of zero tolerance."
[Image via Shutterstock]
Have a tip we should know? [email protected]