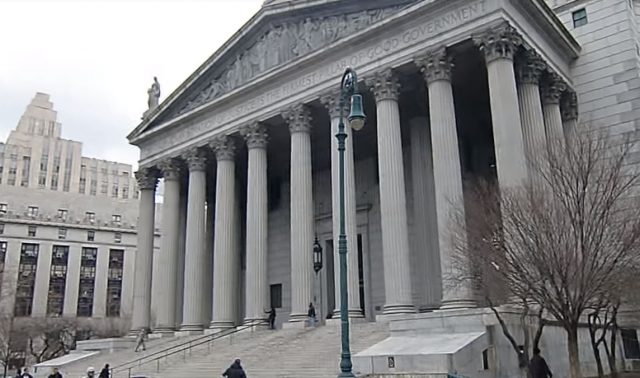 Equan Southall is getting a new trial after previously being convicted of murdering his girlfriend, because a juror on his trial didn't mention that she applied to be a prosecutor … right after reporting for jury duty.
The juror, Samantha Dworken, had revealed to the court during the selection process that she had worked for the U.S. Attorney's Office and a law firm. Two days after being questioned as a prospective juror, she applied for a job at the Manhattan District Attorney's Office, the same office that was prosecuting Southall, according to the New York Daily News. She was selected to be on the jury, and didn't mention her employment aspirations to anyone involved.
Dworken later mentioned her jury duty after she realized that her first interview would be with the same prosecutor who handled the Southall case, ADA Craig Ortner.
DA Cy Vance eventually offered Dworken a job as an Assistant District Attorney after Southall's 2014 trial had concluded, and continues to hold that position.
Southall admitted to the homicide, but his defense argued that he should only be convicted of manslaughter because he was emotionally disturbed. Dworken insisted that she remained impartial.
Despite not being with the DA's Office during the trial, Justice Peter Tom felt that her interest in the position would have been useful information during jury selection.
"Due to the juror's concealment of material information regarding her job application, which also demonstrated a predisposition in favor of the prosecution, defendant was deprived of an impartial jury comprised of 12 jurors," Justice Tom wrote in his order.
A spokesperson for DA Vance's office said they are "reviewing the decision," and may appeal.
Have a tip we should know? [email protected]