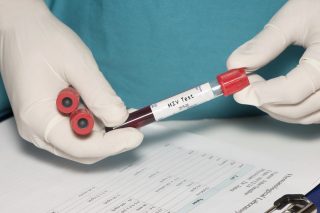 A woman in Florida tested positive for HIV during prenatal blood work several months after she became pregnant. According to court records, her husband later admitted to having the illness for years, despite previously telling her otherwise.
The husband, whose name is withheld so as not to identify the woman, has been HIV positive since at least 2014, according to the Tallahassee Democrat, even though he told her prior to their wedding in March that he had tested negative. Police reviewed the man's medical records from when he was in jail in 2014, which showed that he was already being treated for the condition back then. The woman told police that since getting married, she had not had any sexual partners other than her husband.
Officers arrested the man on a warrant on Tuesday. He is now charged with a public health code violation for knowingly transmitting the virus without informing her of his condition.
[Image via Shutterstock]
Have a tip we should know? [email protected]