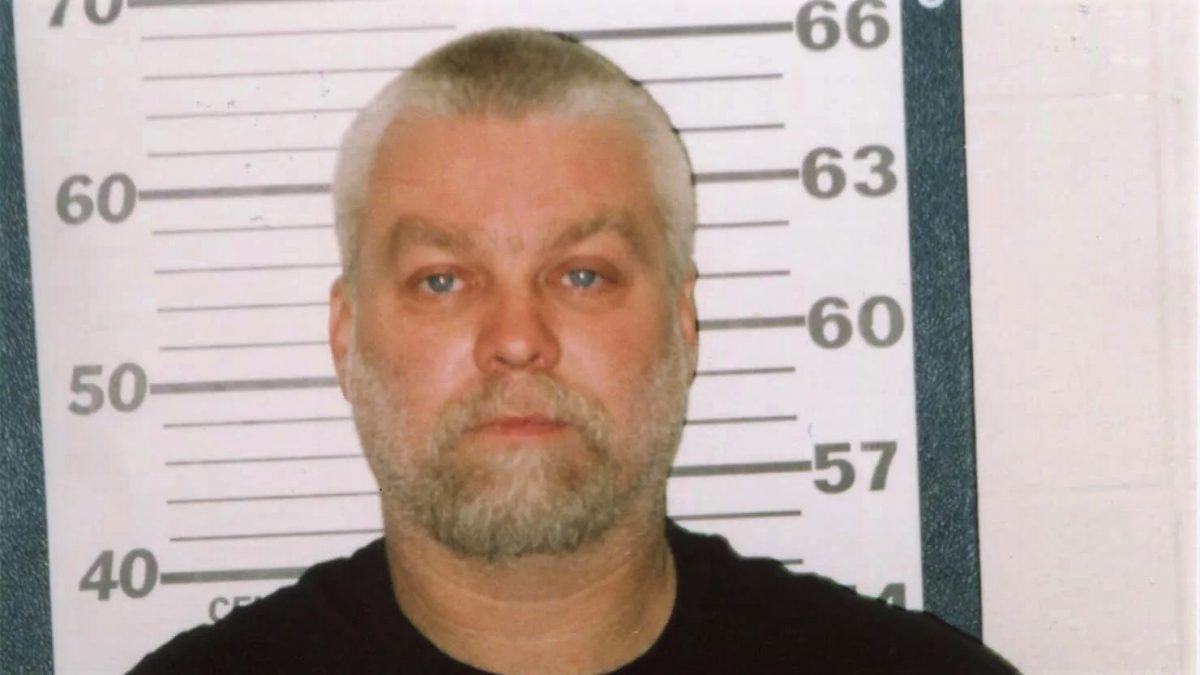 The lead defense attorney for 'Making a Murderer' subject Steven Avery says police told a relative to destroy evidence so that she couldn't get her hands on it. Kathleen Zellner, who is representing Avery, says in a new court filing that Avery's sister, Barbara Tadych, was told by police to destroy her old computer. The computer, Zellner argues, is loaded with images of violent pornography and could hold clues about alternate suspects, namely Avery's nephew, Bobby Dassey, who was a key witness for the state in the original trial. Bobby Dassey is Barbara Tadych's son.
Zellner argues that Bobby Dassey is likely the person who searched for and viewed the violent pornography. As such, he should have been named an alternate suspect, either by prosecutors or — as a last resort — by the defense.
Avery and his nephew Brendan Dassey — Bobby's brother — were both convicted by separate juries of first-degree intentional homicide and related charges in 2007. Prosecutors argued both men killed photographer Teresa Halbach on Halloween Day in 2005.
The relevant part of an August 3, 2018 court filing by Zellner contains the following quote from Barbara Tadych:
"I distinctly remember, at the time I turned over the computer tower to the investigators, saying 'I am thinking of getting rid of this computer.' After I made that comment, Investigator John Dedering replied, 'That would be a good idea, and you should not give that computer to Kathleen Zellner.'"
Tadych was referring to a re-opening of the investigation by the local authorities in November 2017. Then, the authorities re-interviewed Tadych and asked to re-examine her computer (which had been initially examined during the original trials in the mid-2000s). Tadych still had the original computer.
Zellner came just short of going ballistic about the suggestion that the computer be destroyed:
The fact that Investigator John Dedering ("Inv. Dedering") told Barb that it would be a 'good idea' to get rid of the computer and not to give the computer to Kathleen Zellner conclusively demonstrates that the computer contains additional relevant and significant information about Ms. Halbach's murder. In light of the potential risk that the computer might be destroyed, current post-conviction counsel is requesting that this court issue a subpoena to Barb for the computer.
In the same August 2018 affidavit, Barb Tadych also said investigators misquoted her in their report detailing the November 2017 interview. The investigators said she indicated she believed her brother was involved in the murder. She says through a more recent affidavit that she indicated she did not believe her brother was involved in the murder.
Zellner previously filed an affidavit from Bobby Dassey's brother, Blaine Dassey, who claims all these years later to have lied in the original 2007 trial against his uncle Steven Avery. Blaine Dassey now claims he saw Bobby Dassey driving a blue-green vehicle, rather than his own black vehicle, on the day Halbach disappeared. Halbach drove a blue-green Toyota Rav4. Though Blaine says he wasn't sure what type of vehicle it was, he says it was not Bobby's regular vehicle.
Zellner has pointed to several alternate suspects who she believes should either have been investigated by the state or named by the defense as a way to draw attention away from Avery. Besides Bobby Dassey, another alternate suspect, Zellner has argued, is Ryan Hillegas, the former boyfriend of Teresa Halbach.
Zellner's defense strategy for Avery is three-pronged. First, she is arguing that the prosecution withheld critical evidence, such as some information from the aforementioned Dassey computer, in violation of Brady v. Maryland, a 1963 U.S. Supreme Court case which requires prosecutors to turn over to the defense evidence which points to the defendant's innocence. Second, Zellner is arguing that Avery's original trial team, Dean Strang and Jerry Buting, were ineffective as attorneys for not digging further into alternative suspects. Third, she is arguing that Hillegas and Bobby Dassey meet the threshold required under Wisconsin law to be named as alternative suspects. Under State v. Denny, the defense must prove an alternate suspect had the motive, opportunity and a direct connection to the crime in order to name other people as suspects in front of a jury. Had alternate suspects and, thus, alternate theories of Halbach's murder been presented, Zellner thinks Avery would have been acquitted.
[Image via the Calumet County, Wis., Jail.]
[Editor's note:  this piece has been updated.]
Have a tip we should know? [email protected]
Aaron Keller - Deputy Editor-in-Chief