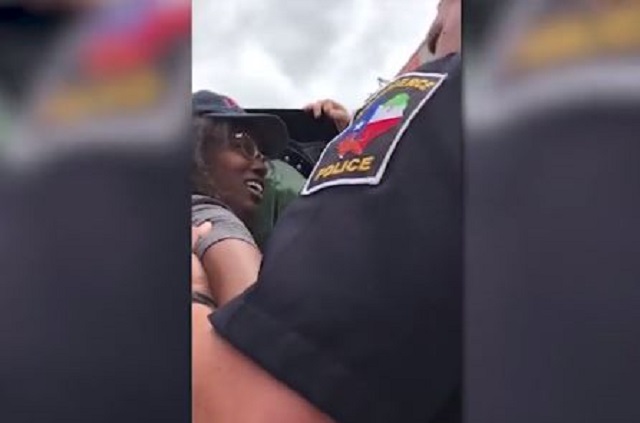 Back in May, LawNewz.com reported on an incident where a former Miss Black Texas was arrested under questionable circumstances involving a motorist who allegedly called her a "black bitch," then convinced the chief of police to arrest her. At the time, the role of Commerce, Texas Chief Kerry Crews was unclear, but after an investigation of the incident, Crews has now resigned.
According to The Daily Beast, Carmen Ponder was driving on May 20, when Commerce school board member Michael Beane followed her to a Walmart parking lot. Beane accused Ponder of running him and his 15-year-old daughter off the road while he was giving the teen a driving lesson. According to Ponder's attorney, Beane cursed at Ponder and called her a "black bitch."
Beane called the police, and then found Crews, who was off-duty and out of uniform, in the parking lot. Beane reportedly told Crews his side of the story, and Crews told Ponder that she could either apologize to Beane or go to jail.
Ponder refused to apologize and told Crews about Beane's racially charged comment, but the chief ignored her, Ponder's lawyer told the Beast. When officers arrived in response to Beane's call, Crews told them to place Ponder in handcuffs. She spent 24 hours in custody before charges were dropped for lack of evidence.
Crews issued a statement announcing his resignation on Monday, which was read by the mayor at a council meeting. "As a result of being off-duty I was unprepared for the response I received from Ms. Ponder, and I became emotional," the statement said.
Beane resigned from his school board position, and a spokesperson for him stated, "He said that it was an unfortunate situation. He has apologized for some curse words, but he has nothing else to apologize for."
Ponder's attorney says that she is considering suing both Beane and Crews for what happened.
[Image via screengrab]
Have a tip we should know? [email protected]