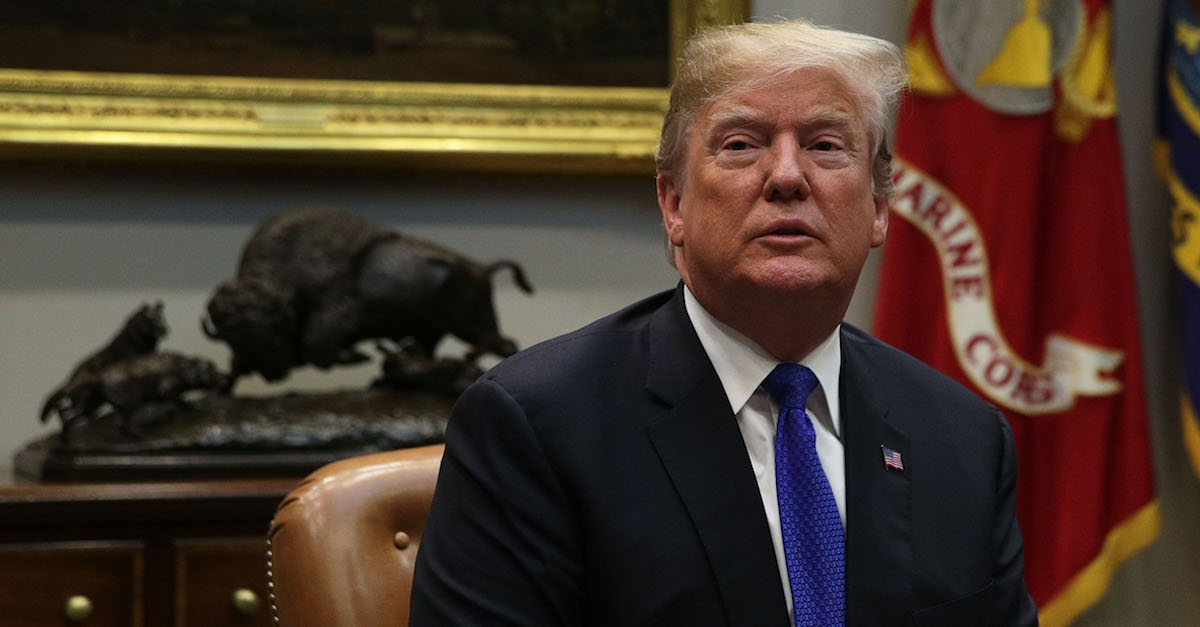 President Donald Trump and his attorney Michael Cohen are in the process of fighting the government's review of files the FBI seized pursuant to search warrants on Cohen's office and home. On Sunday, attorneys with the law firm Spears & Imes filed a letter on Trump's behalf, arguing that Trump is asserting his attorney-client privilege, and should be allowed to view the documents so that he and his legal team can determine which ones are privileged before the government's team makes that decision.
One key case that Trump's lawyers cite could be especially relevant, United States v. Lynne Stewart. Stewart was a criminal defense attorney indicted on allegations of supporting foreign terrorist organizations, whose office was searched by prosecutors. In Stewart's case, which also took place in the Southern District of New York, her lawyers successfully objected to federal prosecutors using a "taint team" to review her attorney's files, and the court allowed a neutral special master to review the documents, also allowing Stewart's team to review the documents as well.
The judge in the Stewart case cited "extraordinary circumstances," namely that Stewart's files contained information related to clients unrelated to the case, and that Stewart shared an office with other lawyers, and some of the files may have involved their clients. While Cohen is not in the same situation, there are certainly extraordinary circumstances, given that one of his clients in the President of the United States, and there may be documents involving Trump that have nothing to do with criminal activity.
In Stewart's case, the court ordered a neutral special master to review the files, allowing both sides to raise objections to the special master's decisions. This is precisely what Trump's lawyers want to see happen in the current case.
Cohen previously tried to get a restraining order against the feds, requesting that he and his legal team be allowed to review the seized documents first. The government responded, saying that not only should Cohen not get to make those decisions, but a special master should not be appointed either. The Stewart case, however, seems to give Trump a decent chance of having some say in this matter.
The government's current approach to the case is to have a special team review the documents, to make sure that those conducting the actual investigation don't see the privileged materials. Trump and Cohen don't think this is effective enough, so they're hoping for additional precautions. If Stewart's case is any indication, they might get their wish.
[Image via Alex Wong/Getty Images]
Note: A previous version of this article incorrectly said that Trump's attorneys relied on Martha Stewart's case, not Lynne Stewart's. While the Martha Stewart case had its own attorney-client privilege issues, they are separate from those discussed here and in Trump's letter to the court.
Have a tip we should know? [email protected]