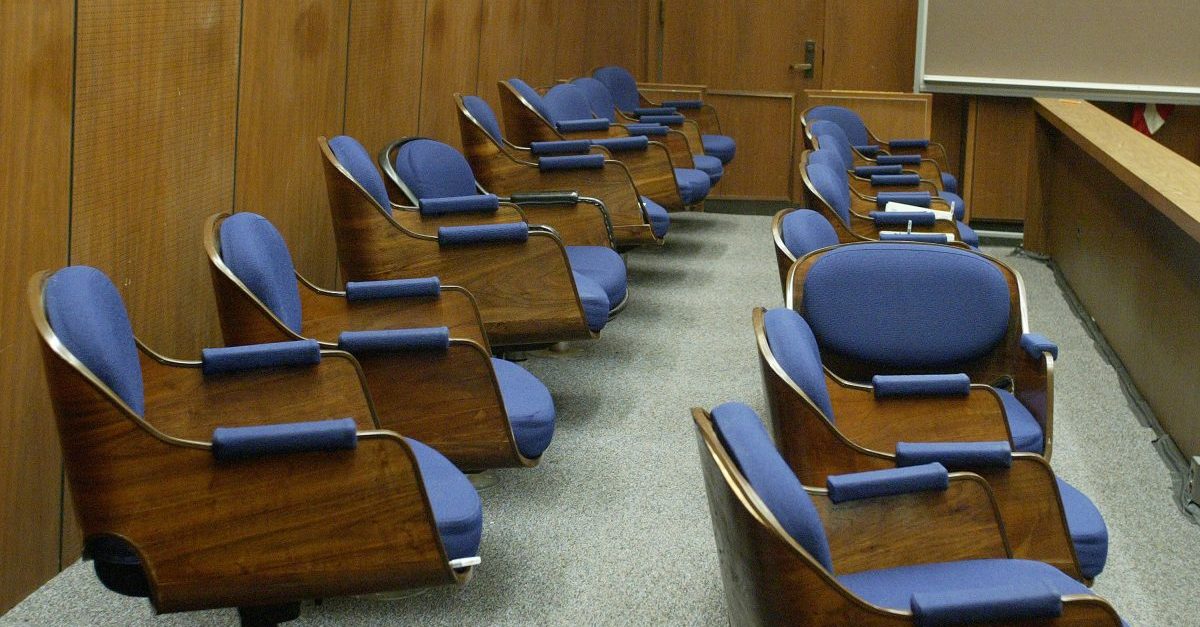 Voters in Louisiana passed an amendment to the state constitution on Tuesday that ended a long-standing practice of not requiring unanimous jury verdicts for felony cases. The previous law originated in the 19th century, and Louisiana had been one of just two states that let juries convict defendants of serious crimes without every juror being on board.
Long ago, the state had required jury verdicts, but that changed during the Jim Crow era of laws targeting black people. The law was changed to permit 9-3 decisions, and in 1974 that changed to 10-2. Now, only 12-0 guilty verdicts will suffice.
"You, now, ladies and gentlemen have ended 138 years of Jim Crow," State Sen. J.P. Morrell (D-New Orleans) told constituents on Election Day, NOLA.com reported. Morrell was the one who introduced legislation that led to the amendment.
The new policy was supported by members of both parties, although Republican State Attorney General Jeff Landry opposed it at first. It applies to crimes committed after 2018.
Advocates hope that this could bring down Louisiana's incarceration rate, currently second in the nation and formerly the highest.
"This would literally change what mass incarceration looks like in Louisiana," said Norris Henderson, a former inmate at Louisiana State Penitentiary, and an advocate for ex-offenders. "This is probably the most important ballot measure ever in my lifetime."
Meanwhile, a spokesperson for the Jefferson Parish District Attorney said he doesn't expect much of a change in verdicts or prosecutors' approach.
"Our goal is always justice, not guilty verdicts," he said.
Convicted felons, however, suffered a loss at the polls on Tuesday. Voters approved a separate amendment that said those who do not receive pardons cannot run for office until five years after completing their sentences. The old rule said people were eligible as soon as they served their sentences.
[Image via Fred Prouser-Pool/Getty Images]
Have a tip we should know? [email protected]