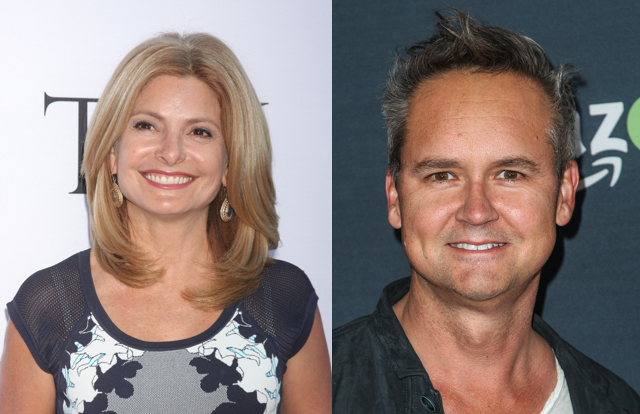 Feminist attorney Lisa Bloom has dropped another high-profile male client accused of sexual harassment.
This time it's Amazon Studios head Roy Price, who is on an enforced sabbatical in the wake of sexual harassment allegations leveled against him by Amazon TV producer Isa Hackett.
According to a statement released to Deadline, Bloom said, "My representation of Roy Price has concluded. It concluded before the producer went public."
Bloom appears to be distancing herself from Price after coming under heavy criticism for her representation of alleged serial sexual assaulter, alleged serial sexual harasser and alleged rapist Harvey Weinstein. Her comments make it appear that Bloom was unaware of the sexual harassment allegations against Price.
News of the sexual harassment investigation into Price, however, has been public knowledge since August, according to Vanity Fair and The Information. It is not clear when Bloom was made aware of the situation.
As of last night, Price is being forced to take a leave of absence after Hackett accused him of verbal sexual harassment which apparently occurred during the San Diego Comic-Con in 2015.
According to an interview in The Hollywood Reporter, Hackett had just been introduced to Price on the night of July 10, 2015.
Hackett spent that day promoting "The Man in the High Castle," a sci-fi program based off the work of her father, Philip K. Dick. Afterward, she was having dinner and drinks with the cast of the show and some of Amazon's staff at the U.S. Grant Hotel.
Later that evening, on the way to an Amazon party, Hackett shared a taxi with Price and then-Amazon executive Michael Paull–who is now CEO of BAMTech. During that taxi ride, Hackett claims she was, "repeatedly and insistently propositioned," by Price, according to The Hollywood Reporter interview.
At one point, Price is alleged to have said to Hackett, "You will love my dick."
Hackett says she made it clear to Price that she was not interested in him, that she was a lesbian, and that she was married with a wife and kids. This information, however, wasn't enough to stop Price's advances, Hackett claims.
Price apparently continued to hit on and proposition Hackett at the Amazon party. At another point in the evening, he allegedly stood close to her and screamed into her ear, "Anal sex!"
Hackett says she alerted Amazon to the incidents involving Price immediately. An inquiry was apparently put into motion, however, Hackett claims she never learned the outcome of that inquiry but doesn't recall seeing Price at any events involving her shows after the night in question.
Price was suspended hours after the story broke. Amazon's statement reads, "Roy Price is on leave of absence effective immediately."
And now Price is facing those allegations–and perhaps some job insecurity–minus one high-powered attorney.
As mentioned above, attorney Lisa Bloom, who previously represented Price, has ceased to do so.
LawNewz reached out to Bloom for comment on this story. No response was forthcoming at the time of publication.
[image via shutterstock]
Follow Colin Kalmbacher on Twitter: @colinkalmbacher
Have a tip we should know? [email protected]