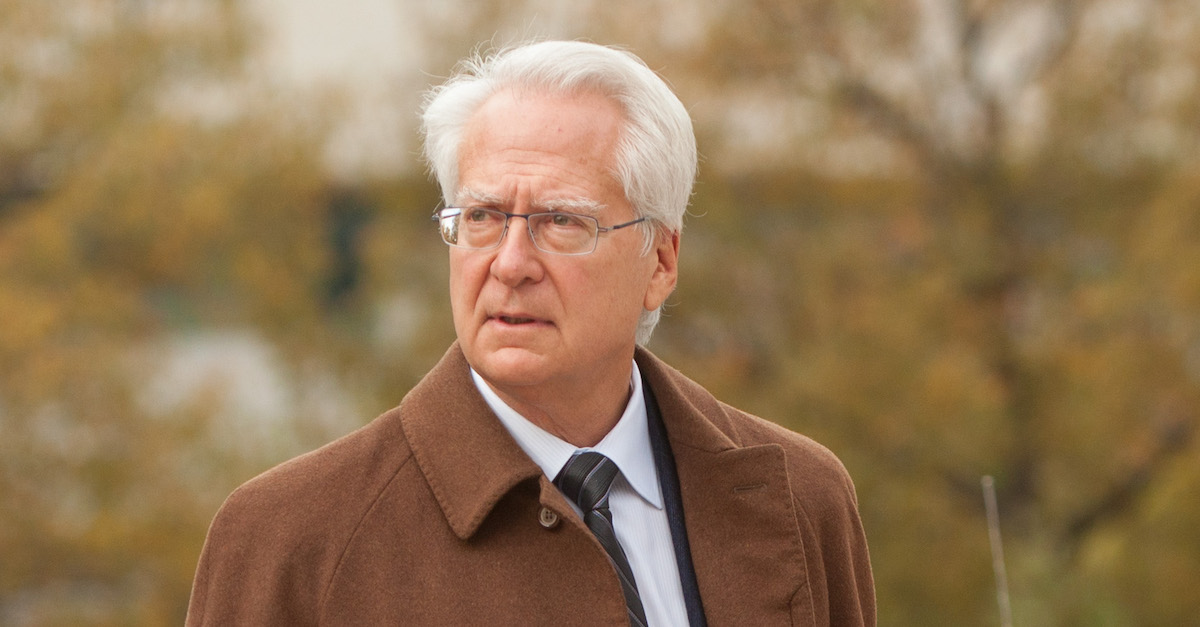 Right-wing conspiracy theorist and author Jerome Corsi has hired a new attorney in an attempt to fight back against special counsel Robert Mueller. Corsi announced on Twitter Wednesday afternoon that he would be hiring attorney Larry Klayman.
"I have retained attorney Larry Klayman to assist David Gray in my defense. In a memo to my attorneys, I have instructed Klayman and Gray to file with Acting AG Whitaker a criminal complaint against Mueller's Special Counsel and the DOJ for prosecutorial misconduct in my case," Corsi said.
Let's just say this news about Klayman, who happens to be the founder of Judicial Watch, wasn't received very well in the legal world, and for a variety of reasons. Here's a sampling of the response:
Klayman is the lawyer equivalent of the surgeon who would surgically attach a My Little Pony to your pelvis.
Now there's simply no doubt Corsi is full of it.
You can't file a criminal complaint, but whatever.
"Ok."
Interesting timing…
And we're just gonna leave this here:
Most recently, Klayman asserted that alleged MAGAbomber Cesar Sayoc was probably "paid off by the Democrats or people like that. The guy is not too smart."
"He's a former stripper, he's a former bodybuilder and wrestler—some people are smart who do that, but he doesn't seem too bright—and he could have been manipulated and I think there needs to be more disclosure to the America people as to who this guy is," he added.
Klayman has also called Robert Mueller a "legal terrorist" who is "on a jihad right now."
And, just for fun, here's what the Southern Poverty Law Center has to say about Klayman:
Larry Klayman is a pathologically litigious attorney and professional gadfly notorious for suing everyone from Iran's Supreme Leader to his own mother. He has spent years denouncing Barack Obama as a crypto-Communist Muslim, convening meaningless "citizens grand juries," and railing against an endless list of enemies.
Klayman has, indeed, sued his own mother.
[Image via Allison Shelley/Getty Images]
Have a tip we should know? [email protected]