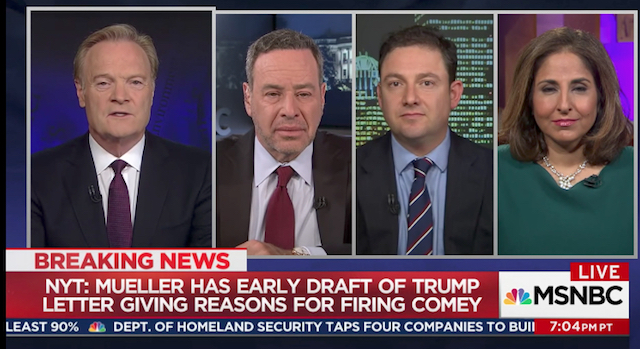 Vice President Mike Pence could be implicated in certain crimes related to the circumstances surrounding the firing of former FBI Director James Comey, according to legal experts focused on the case.
One of those crimes may be obstruction of justice.
Professor Jed Shugerman, who teaches at Fordham Law School, took to Twitter over the weekend after news broke that Pence received a copy of the original draft letter outlining President Donald Trump's reasons for firing Comey.
Pence may now be implicated w/ S. Miller in conspiracy/aiding obstruction of justice,18 USC 1512 or misprision of felony @renato_mariotti https://t.co/RB5zC6P3ST

— Jed Shugerman (@jedshug) September 2, 2017
According to the New York Times' reporting, that letter was drafted by senior adviser Stephen Miller, contained thoughts from the president, ran multiple pages long and read like a "screed." Its submission was argued against by White House counsel Donald F. McGahn II who criticized its tone.
McGahn won out and the original letter was not given to Comey. A copy was given to deputy attorney general, Rod J. Rosenstein, who then wrote the letter outlining the official justification for Comey's firing.
According to Shugerman, Pence's knowledge of the original letter opens him up to charges on three felonies: (1) conspiracy to commit the obstruction of justice; (2) aiding and abetting the obstruction of justice; (3) and misprision of a felony.
Shugerman based his accusations on two statements Pence made to the public after Comey was fired: (1) that his firing was unrelated to the Russia probe; and (2) that Comey was fired based on a recommendation made by Rosenstein.
Professor Shugerman's logic appears to be that Pence's statements are evidence that the vice president knowingly lied about the reasons for Comey's dismissal and then attempted to conceal the truth from the public. Those lies, he argues, are enough for the two charges related to obstruction of justice.
Misprision of a felony charges would apparently stem from the same set of facts and occurs when someone is aware of a felony being committed and does not alert the proper authorities. Courts require the accused to have taken some form of affirmative steps to conceal the felony in question–which, in this case, would seemingly be the obstruction of justice.
In later comments on MSNBC's The Last Word with Lawrence O'Donnell, Shugerman added:
"Let's keep in mind that the Nixon articles of impeachment included a provision blaming Nixon for misleading or false statements to the public–now that's not a felony, but it was grounds for impeaching President Nixon. It may be grounds for impeachment of Vice President Pence."
The theory that Pence is now possibly implicated in obstruction of justice has also been seized upon by iconic liberal law professor Laurence Tribe.
[image via screengrab]
Follow Colin Kalmbacher on Twitter: @colinkalmbacher
Have a tip we should know? [email protected]