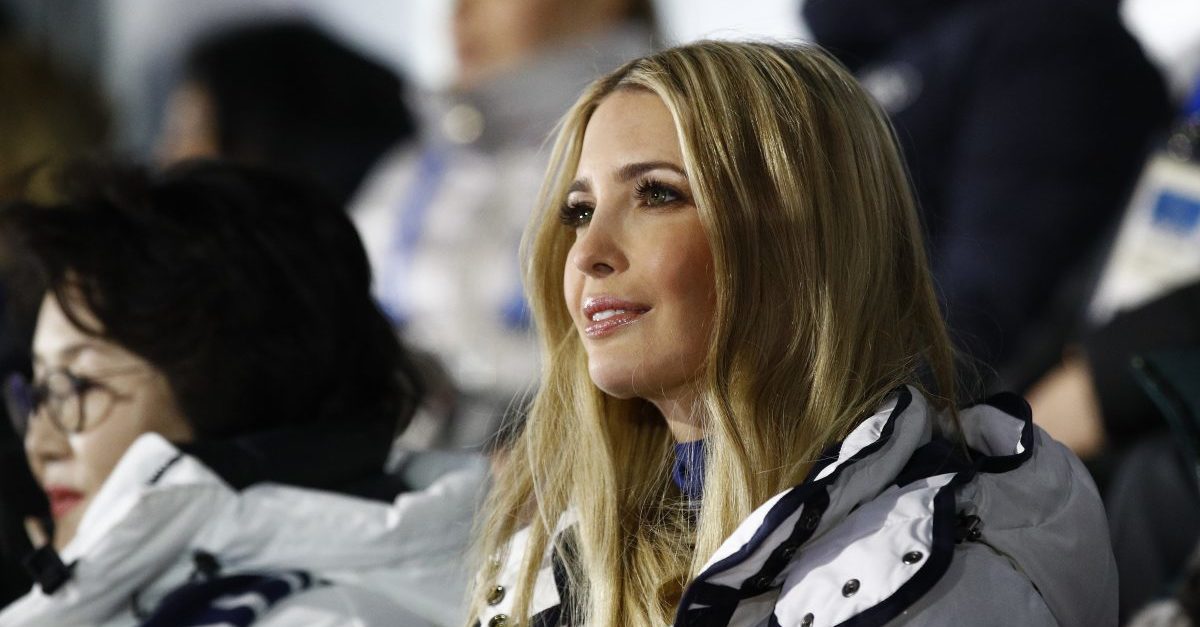 Ivanka Trump misrepresented the sales figures of various Trump-branded properties around the world on multiple occasions over the past decade, according to a lengthy exposé released late Wednesday by public interest news organization ProPublica in conjunction with Manhattan public radio station WNYC.
Those real estate-related misrepresentations were almost certainly criminal according to legal experts surveyed by Law&Crime.
First, a bit of backstory. According to the ProPublica-WNYC "Pump and Trump" report:
In interviews and press conferences, Ivanka Trump gave false sales figures for projects in Mexico's Baja California; Panama City, Panama; Toronto and New York's SoHo neighborhood. These statements weren't just the legendary Trump hype; they misled potential buyers about the viability of the developments.
The specifics–all of which are contained and copiously documented in the joint exposé–proceed as follows:
In 2009, Ivanka Trump claimed that a Toronto Trump property was "virtually sold out." In reality, fewer than 25 percent of those units had been sold–according to a bankruptcy filing by the property developers. The property was built. Then it went bankrupt. The Trump name was removed from the building.
In 2008, Ivanka Trump claimed that a Panama Trump property was "over 90 percent" sold. In reality, fewer than 80 percent of those units had been sold–according to Moody's Investors Service. The property was built. Then it went bankrupt, too. The Trump name was removed from the building.
Also in 2008, Ivanka Trump claimed that a Manhattan SoHo Trump property was 60 percent sold. In reality, only 15 percent of those units had been sold–according to a legal affidavit filed by a Trump partner. The property was built. Then? Bankrupt again. Trump's name was removed from the building.
The SoHo property shenanigans were egregious enough to raise alarm bells with New York City investigators. The report notes, "The Manhattan district attorney's office [under Cyrus Vance] considered charging the Trumps but backed off after a visit from a donor — Trump's attorney Marc Kasowitz."
Even though Vance's office passed on the prosecution, special counsel Robert Mueller focused some of his vast resources on the Trump Soho Hotel fiasco in late 2017. And there's also an apparent coda here: The Manhattan District Attorney's office is now under investigation by the FBI over those corruption and pay-to-play allegations, according to the New York Daily News.
In light of the FBI's investigation into Vance's office, it's possible that Ivanka Trump could be facing criminal charges herself over the fraudulent real estate schemes.
Former federal prosecutor Daniel S. Goldman noted:
If Ivanka knowingly and intentionally made false representations to investors that were material to the investors' decision to invest in one of her real estate projects, then that is the crime of wire fraud (or, potentially, securities fraud, depending on what instrument the investment was). The knowledge and intent is what makes it criminal fraud.
The one-time Assistant U.S. Attorney for the Southern District of New York also offered a caveat about Ivanka Trump's potential liability over the misrepresentations due to how old they are.
"The Manhattan DA's office reportedly looked into the Trump Soho and declined to prosecute for unknown reasons," Goldman said. "There may be statute of limitations issues now, but with Trump Soho partner Felix Sater reportedly cooperating with law enforcement, there may be more evidence now."
Elizabeth de la Vega is also a former federal prosecutor. In an interview with Law&Crime, she was emphatic that Ivanka Trump had engaged in criminal schemes to defraud investors and others.
"Yes, absolutely," de la Vega said when asked if Ivanka Trump's on-the-record statements were potentially criminal. The former chief of the San Jose branch of the U.S. Attorney's Office for the Northern District of California then elaborated. She said:
A pattern of knowing false statements to real estate investors exposes perpetrators to multiple counts of bank, wire, and mail fraud, depending on the means used to convey the false statements. It's likely that such a scheme may also involve money laundering. Defendants convicted of such frauds are also sentenced to pay restitution to any investors who have suffered provable losses.
Law&Crime reached out to the White House for comment on these allegations. No response was forthcoming at the time of publication.
[image via Patrick Semansky – Pool /Getty Images]
Follow Colin Kalmbacher on Twitter: @colinkalmbacher
Have a tip we should know? [email protected]