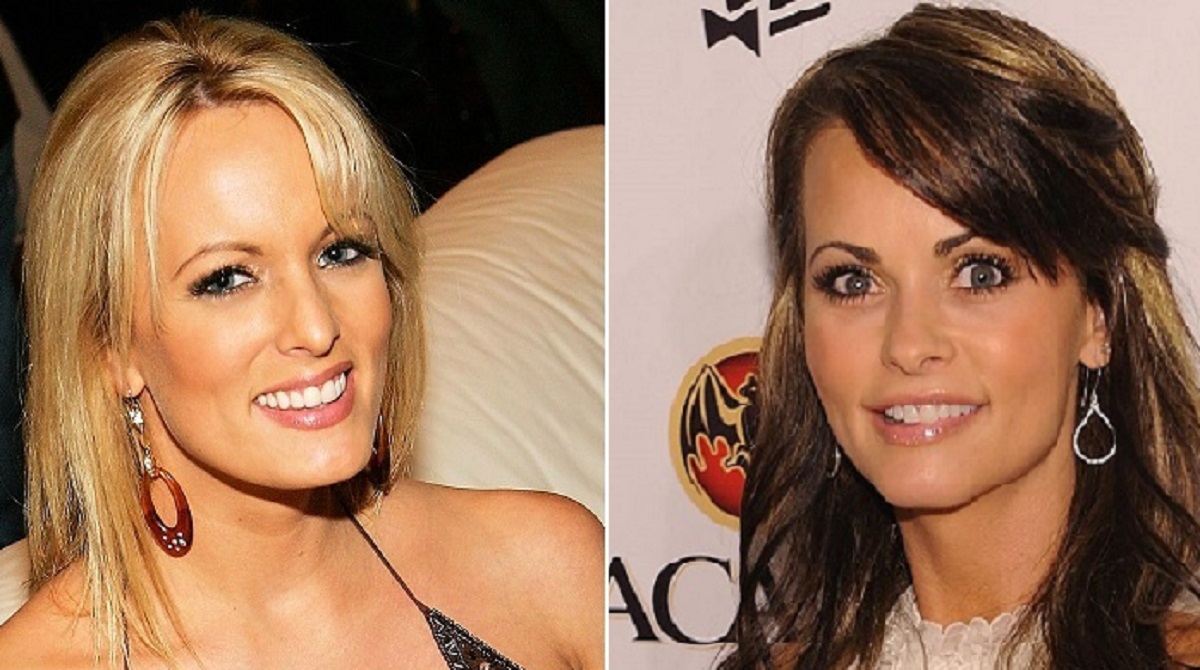 One name that has popped up a lot amid reports of agreements made by women who claimed to have had affairs with the president is Keith Davidson. Mr. Davidson is a California attorney who represented Stormy Daniels in negotiating her nondisclosure agreement with Donald Trump's lawyer Michael Cohen. He also represented Karen McDougal when she sold her story to the parent company of the National Enquirer, who subsequently sat on it.
The circumstances of both deals have been called into question. McDougal said in a lawsuit filed Tuesday that Davidson misled her and was really working with Cohen to get her to keep quiet, and Daniels' current lawyer Michael Avenatti implied that there was more to the $130,000 that the adult film star agreed to than people realized.
As it turns out, these aren't the only times that Davidson has raised flags. According to California State Bar records, his law license has been previously suspended … twice. Granted, the second time was merely for being late on bar membership fees, and he was reinstated nine days later, but the first time was a little more serious.
In 2010, Davidson admitted to four instances of misconduct, having to do with three cases, the records say. In one, he didn't show up at a case management conference or a hearing in a medical malpractice case.
In another, he didn't tell a prospective client in another medical malpractice case that his medical records were being looked at by a nurse instead of a doctor, he didn't keep him up to date with developments in the case, and he ultimately was not clear in letting the potential client know that he wasn't taking his case. Davidson refunded $750 that the man paid for evaluating the medical records, but he had initially placed the money in a general account instead of a client trust account, which the rules require.
The third case also dealt with a monetary issue, as records say Davidson issued a check against insufficient funds in his client trust account.
The punishment for all of this? A two-year bar suspension, which was stayed, along with three years of probation and an actual suspension of 90 days. He also had to notify opposing counsel in pending cases about this development, and take the MPRE, the multi-state ethics exam that people take along with bar exams in order to be licensed to practice law. He later requested — and received — a time extension for taking the test.
Davidson's license was reinstated in November 2010. The second suspension was from July 1-10, 2014, so he has been back in good standing for years, including during the times he negotiated Daniels' and McDougal's agreements.
[Images of Stormy Daniels via Ethan Miller/Getty Images; image of Karen McDougal via Dimitrios Kambouris/Getty Images for Playboy]
Have a tip we should know? [email protected]