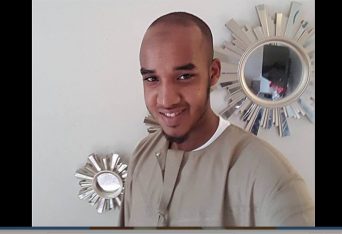 The family of Abdul Razak Ali Artan is finally speaking out through an attorney, one week after authorities say their son was responsible for an attack at Ohio State University that wounded 11 people.  Artan was killed during the attack by a police officer who responded to the scene.
The family's attorney, Robert Fitrakis, spoke to VOANews.com and said the family is deeply concerned for their safety as a result of a tweet from President-elect Donald Trump in the aftermath of he attack.
"They [the family] are very afraid, and they expected to be attacked when they go to school or in the community. There is a great fear up there. With the statement of the President-elect Trump, to some extent I am not sure they want their faces on camera," Fitrakis said, according to the news outlet.
Here is the Trump tweet that Fitrakis referred to in the story:
ISIS is taking credit for the terrible stabbing attack at Ohio State University by a Somali refugee who should not have been in our country.

— Donald J. Trump (@realDonaldTrump) November 30, 2016
Artan's family, originally from Somalia, entered the United States in 2014 as part of a refugee program.
In the days following the attack, several news outlets have reported that authorities believe Artan was at least inspired by online propaganda from ISIS and other radical Islamic websites.
However, additional remarks from the family's lawyer seem to suggest they are far from convinced about the reports.
"Abdul graduated from the Ohio community college last summer with cum laude. He was a polite and hard working person who was spending most of the time either working at Home Depot or studying," Fitrakis told the news outlet.
"[The] family told me he was a good man with a brighter future and they want to know to a large extent to see some kind of proof," he added. "What they want to see is the video types."
Fitrakis also suggested the family was surprised by reports that Artan traveled to Washington, D.C. in the days leading up to the attack.
"The fact [was] that he never went out of central Ohio or Columbus area since the family came here, and his trip to Washington DC left the family very suspicious," Fitrakis said. "He used an old car that had 200,000 miles on it to drive to D.C."
[image via Facebook]
Have a tip we should know? [email protected]