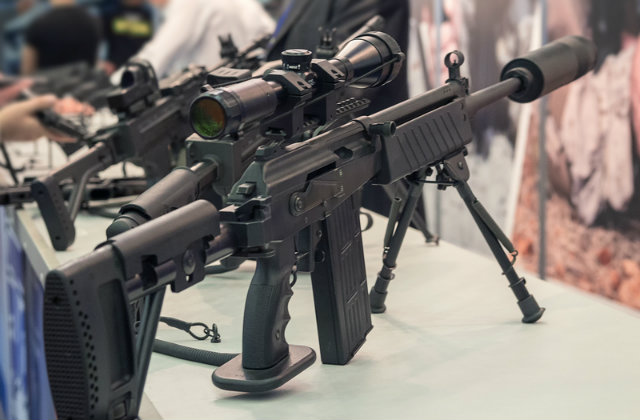 A new lawsuit seeks to overturn a California law that prohibits the sale, manufacture, importation, and even possession of high-capacity ammo magazines. Plaintiffs, including the state's affiliate of the National Rifle Association, argue the statute violates gun owners' Second Amendment, Fifth Amendment, and Fourteenth Amendment.
From the lawsuit, filed Wednesday at a federal court in southern California.
By banning possession—in addition to sales and use—of magazines that were lawfully acquired and are presently lawfully possessed, Section 32310 constitutes a physical appropriation of property without just compensation that is per se unconstitutional.
This would violate what is known as the Takings Clause. They also argue the law criminalizes magazines that were legal when originally purchased, violating due process rights.
In California, a high-capacity magazine is any clip that carries more than 10 rounds of ammo. The state has clamped down on the making and transfer of such items since 2000, but last year, they took a big step and outlawed mere possession. Few exemptions were made, and that change will be enacted starting this upcoming July 1.
State Attorney General Xavier Becerra is being sued in his official capacity.
California is one of eight states that generally bans high-capacity magazines, according to the Law Center to Prevent Gun Violence. Passage of last year's gun possession bill, known as SB-1446, came in July 2016 amidst a fraught debate over gun control in America.
[Image via DmyTo and Shutterstock]
Have a tip we should know? [email protected]