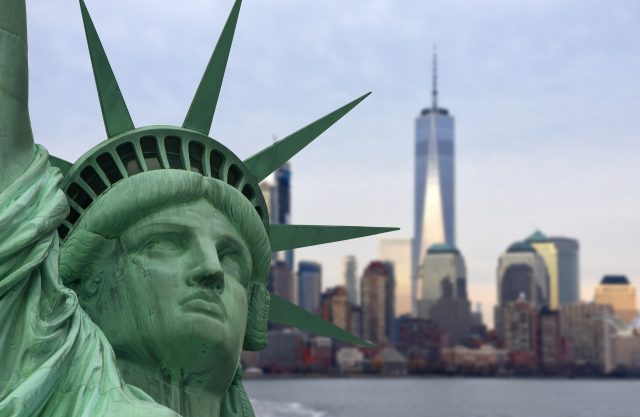 President Donald Trump has been busy in his first few days of office.  Late Friday evening, Trump signed an executive order calling for new "extreme vetting" measures of immigrants heading to the United States.
The order has now created another legal tangle in that all refugees who were on route to the U.S. have now been stopped and detained at airports.  This has lead New York attorneys to file a writ of habeas corpus on behalf of their detained clients early Saturday.  The writs were filed in the Eastern District of New York asking for their clients to be released, according to The New York Times.   The attorneys additionally filed a motion for class certification, indicting they will seek to represent the entire class of refugees and immigrants they believe to be unlawfully detained under the new order.
The attorneys have also filed a lawsuit against Trump and the U.S. government on behalf of their clients, arguing that the order is unconstitutional and that they are being detained unlawfully.
The documents were filed jointly by several organizations including the American Civil Liberties Union, the International Refugee Assistance Project at the Urban Justice Center, the National Immigration Law Center, Yale Law School's Jerome N. Frank Legal Services Organization and the firm Kilpatrick Townsend & Stockton.
Trump's order halts the entry of all refugees to the U.S. for 120 days.  It also suspends the immigration of all people from countries with ties to terror including Syria, Yemen, Sudan, Somalia, Iraq, Iran and Libya for 90 days, and prohibits Syrian refugees from coming into the U.S. for an undefined period.
Several civil rights groups have denounced the order as unconstitutional and/or discriminatory.  The Council on American-Islamic Relations recently spoke with LawNewz.com, discussing its plan to file a lawsuit.
It is yet to be seen if the new order will be upheld or how it it may effect refugees in the U.S. and abroad.
[image via shutterstock]
Have a tip we should know? [email protected]