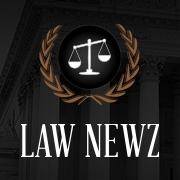 LawNewz.com, founded by ABC News Chief Legal anchor Dan Abrams, has become the must read and watch site for the latest big legal stories and live criminal trials of the day. We are now looking to expand our small team of ambitious, energetic, legal experts and journalists who have been editing, analyzing and covering the most talked about stories –from the legal issues in the 2016 campaign to the highest profile trials.
We are now looking for 2 on-air host/writers to be part of our online video network, which will be offering viewers top notch coverage and legal analysis of the day's top trials  A thorough understanding of our legal system, experience with, or covering trials and a passion for criminal news is a must. Duties would also include writing articles and providing legal analysis for our website, LawNewz.com. If you think you have what it takes and want to impact the news cycle, then we want to talk to you!
•Legal background a must
•Strong on-air performance with ability to ad-lib and provide legal analysis for hours on end
•Familiarity with WordPress a plus
•A jack-of-all-trades type attitude
•A serious passion for the world of law and crime, including an understanding of the judicial system
•Be able to thrive under pressure, and excel when stress levels are at their highest. Experience working in fast-paced, breaking news environment is a plus
Flexibility to work nights and/or weekends is a plus as well.  Pay will start low and will be more than disappointing for any practicing lawyers but the experience will be unparalleled and there is an opportunity to increase pay quickly. Availability to work out of our New York headquarters is required.
Send your resume and cover letter to [email protected]lawnewz.com
Job Type: Full-time
Have a tip we should know? [email protected]