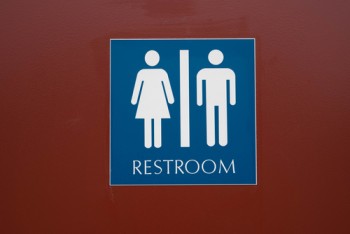 A week ago today, the Obama administration issued a directive to all public school districts in the nation to allow transgender students to use bathrooms matching their gender identity.  Lawmakers in Texas and North Carolina immediately fought back, accusing the White House of exceeding its executive branch authority.  Lawmakers in Oklahoma went a step further on Thursday, calling on the U.S. House of Representatives to file articles of impeachment against President Obama over the bathroom directive.
Brian Bingman, Oklahoma Senate President pro tempore, along with state Speaker of the House Jeff Hickman on Thursday introduced Senate Bill 1619, which calls for a state law requiring students to use bathrooms and locker rooms associated with their assigned gender at birth.
Oklahoma State Senator Anthony Sykes and state representative John Bennett also filed Senate Concurrent Resolution 43 on Thursday, which calls on members of the U.S. House of Representatives elected from Oklahoma to file articles of impeachment against the president, Attorney General and Secretary of Education.
Section 2. The members of the United States House of Representatives elected from this state are hereby requested to file articles of impeachment against the President of the United States, the Attorney General of the United States, the Secretary of Education and any other federal official liable to impeachment who has exceeded his or her constitutional authority with respect to the letter referenced in this resolution, based upon the grounds that the Constitution of the United States does not grant the executive branch of the federal government any authority whatsoever over the public education system, nor over the use of restrooms or other facilities thereof.
Rep. Bennett told reporters on Thursday that the legislation is meant to protect women and children from the Obama administration's overreach.
"This directive to schools is not only unlawful, but the breadth of overreach in this instance by the Obama Administration is shocking." Rep. Bennett said to KTUL. "We are working on legislation that would protect our citizens by not requiring our kids and women to share a facility with anyone who 'identifies' as a gender that they were not born. We are going to do everything we can to protect our women and children."
The Oklahoma legislative session ends on May 27.
Have a tip we should know? [email protected]