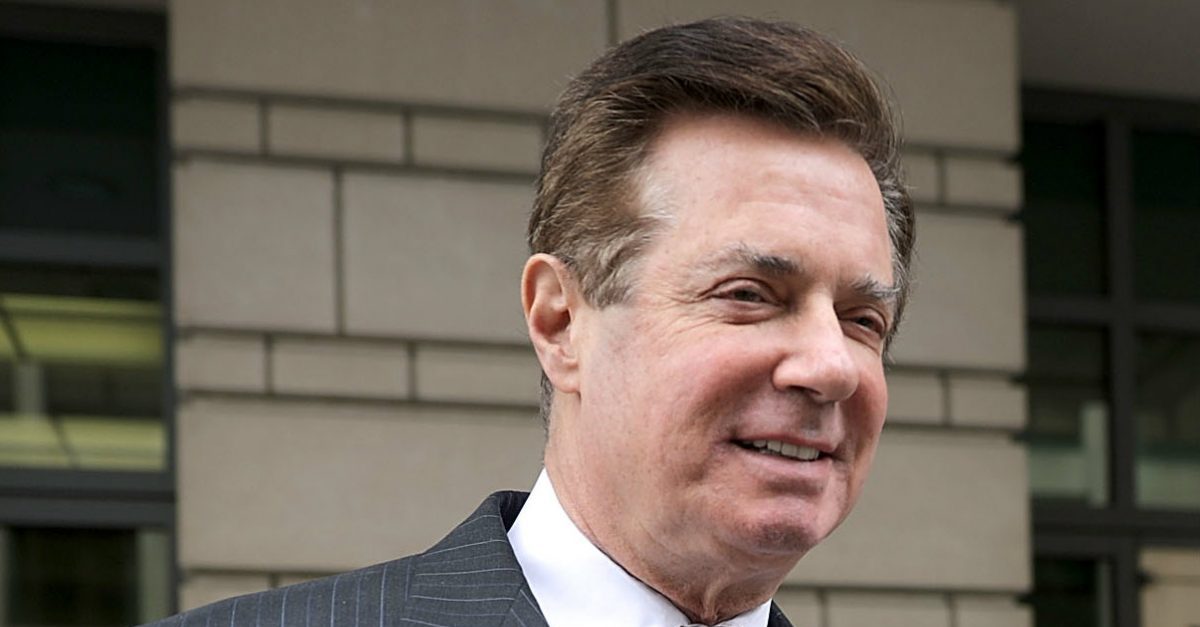 Prosecutors in Manhattan waited until right after Paul Manafort was sentenced in his Washington, D.C. federal case to announce an indictment of their own against the former Trump campaign chair on state charges. This was notable because even if President Donald Trump grants a pardon to Manafort, he can only help him with federal cases. State crimes are not subject to presidential pardons. Fordham Law Professor Jed Shugerman wrote in an opinion piece for Slate that while he appreciated and had endorsed such a move, Manhattan District Attorney Cy Vance and his office went about it all wrong.
Shugerman's argument is based on how he believes most of the state charges against Manafort violate double jeopardy protections. Not Fifth Amendment protection, mind you–as he recognizes that the Separate Sovereigns doctrine allows prosecution from both the federal and state governments–but protection afforded by New York's very own laws.
New York's criminal procedure statute that deals with this has exceptions for when a second prosecution is permitted, but Shugerman doubts whether these charges apply. He notes that Manafort had already been convicted of bank fraud offenses for lying in a loan application about his use of a New York property. Manafort had said he would be living at the property, when in reality he was renting it out. Listing it as a residence allowed him to secure a greater loan. Shugerman points out that the New York indictment, while not specifying which bank is involved, sure seems to be involving the same sort of thing, but regarding a mortgage for the property.
"The new indictments under the state's mortgage fraud statutes appear to be primarily about this same transaction," Shugerman says. "At least nine of the 16 counts, and seemingly 11 or 12, are related to a completed loan in 2016 for the same Howard Street condo, through which Manafort defrauded 'Lender #1.'"
Shugerman believes that double jeopardy should be a problem because the new state case relies on the same acts and facts, and includes an email that was used in the federal case.
If 'Lender #1' turns out to be a different bank, Shugerman says, double jeopardy should apply because it's still essentially based on the same acts. If it doesn't, he claims, that "would be an enormous loophole," because then "[a] prosecutor could regularly circumvent double jeopardy rules by filing an endless series of indictments based upon one victim at a time."
This would be prosecutorial overreach that would set a dangerous precedent, he claims, and it wouldn't even be necessary. Shugerman acknowledges that the four counts of falsifying financial statements to a separate lender would be enough to achieve Vance's goals of countering a possible Trump pardon. He believes tacking on all of these other charges that seem all too similar to the federal ones could put other charges at risk in the future.
[Image via Chip Somodevilla/Getty Images]
Have a tip we should know? [email protected]