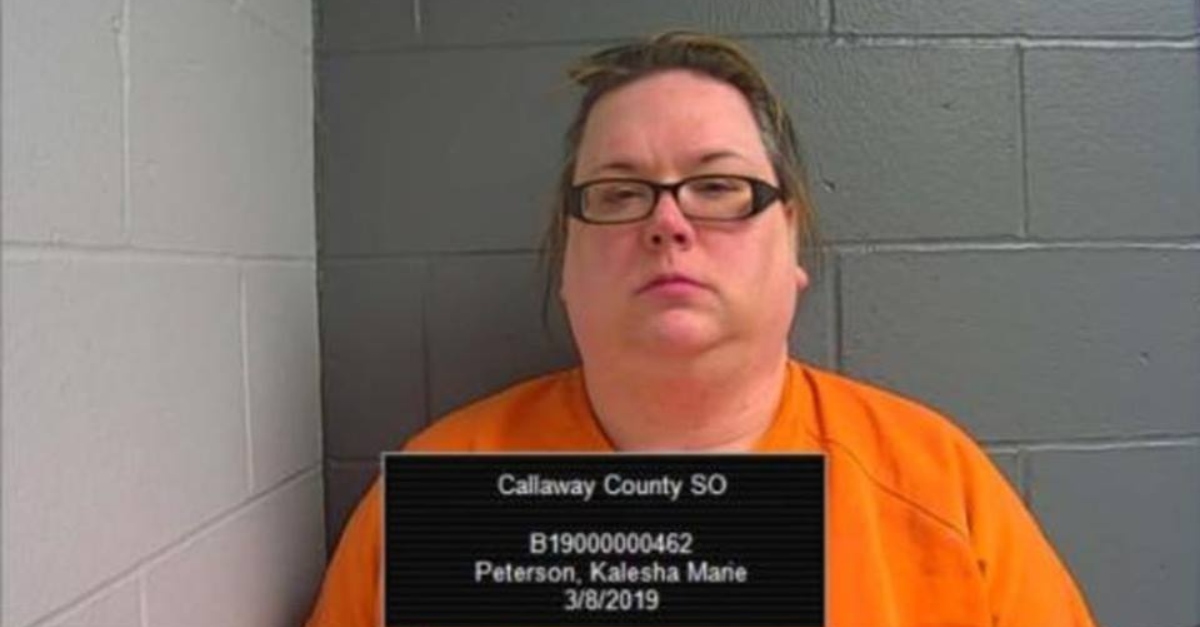 A Missouri woman allegedly admitted that she fatally shot her boyfriend, but only because the gun went off while they acted out a movie scene. Kalesha Marie Peterson is charged with felony murder in the second degree, and unlawful use of a weapon, according to the Fulton Police Department.
Cops said they responded to the scene on the night of March 7. The defendant called 911 to report that she accidentally shot her boyfriend, authorities said. Medics reported to the scene and tried to save the victim identified as David Dalton. It was to no avail. They declared him dead.
Peterson allegedly admitted in a post-Miranda interview that she and her boyfriend were drinking and watching a movie. According to cops, she claimed that he suggested they play out a scene which involved a gun. They got the firearm–a Taurus .38 caliber revolver–but the weapon discharged as she was holding it, she allegedly said.
Medical examiners confirmed that Dalton sustained a single gunshot wound to the head. Peterson allegedly told officers that she tried to stop the bleeding.
A detective said the defendant's breath smelled of alcohol and that Peterson admitted drinking whisky. The defendant also said she was taking medications, authorities claim. Police said they found medications prescribed in her name at the scene. Cops didn't specify which medications these were, but did say they could result in impairment if taken with alcohol.
An arraignment occurred Wednesday. Peterson is scheduled for another court hearing on April 12. She is represented by a public defender. A clerk for that office said they won't comment on the case.
[Mugshot via Fulton Police Department]
Have a tip we should know? [email protected]