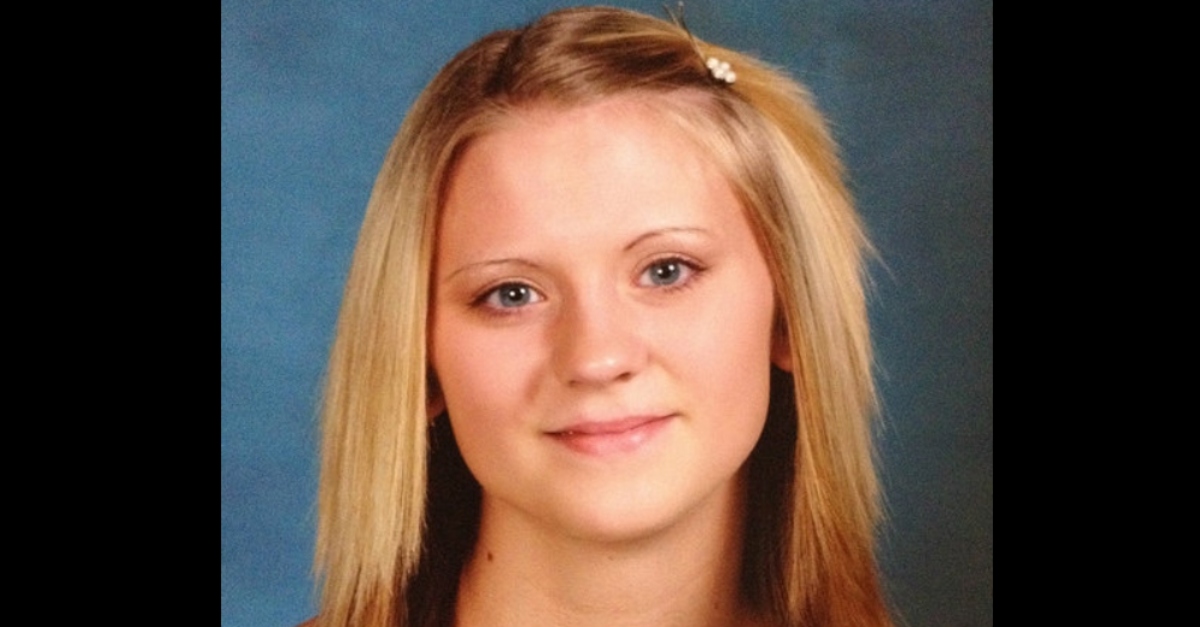 Travis Sanford, an ex-boyfriend of murder victim Jessica Chambers, was shot and killed on Friday in Mississippi.
JUST IN: Local 24 News has learned the boyfriend of Jessica Chambers, who was murdered in 2014, was shot and killed Friday morning. 33-year-old Travis Sanford was found shot to death in Courtland, Mississippi. https://t.co/ADZjhoWxe6

— Local 24 News (@LocalMemphis) March 15, 2019
Sanford died at his home in Courtland, Panola County District Attorney John Champion confirmed in a Clarion Ledger report. He was 33 years old.
Panola County Sheriff Dennis Darby said that a suspect is in custody and is being interviewed by deputies. No charges have been filed. The victim's girlfriend and two children were at the home when the shooting occurred, the sheriff said.
"It's terrible," he said. "We are trying to find out what led to the shooting."
FORMER BOYFRIEND OF JESSICA CHAMBERS KILLED: 33yo Travis Sanford was killed at his home in Courtland this morning. One person in custody, Sheriff says they are still investigating a motive. Sanford was in prison when Chambers was brutally murdered in 2014. @3onyourside pic.twitter.com/3bOMTIoN3G

— Shay Arthur (@ShayA_WREG3) March 15, 2019
DA Champion told reporters that this is the same Travis Sanford who used to date Chambers. Chambers was found severely burned in Dec. 2014. She died from her injuries soon after. The case resulted in no charges for more than a year, and investigators looked at a number of individuals in Chambers' life to find a suspect. Sanford was behind bars at the time of the murder.
Another man, Quinton Tellis, was charged in the crime. He was tried twice; both trials ended with a hung jury.
[Image via Facebook]
Have a tip we should know? [email protected]