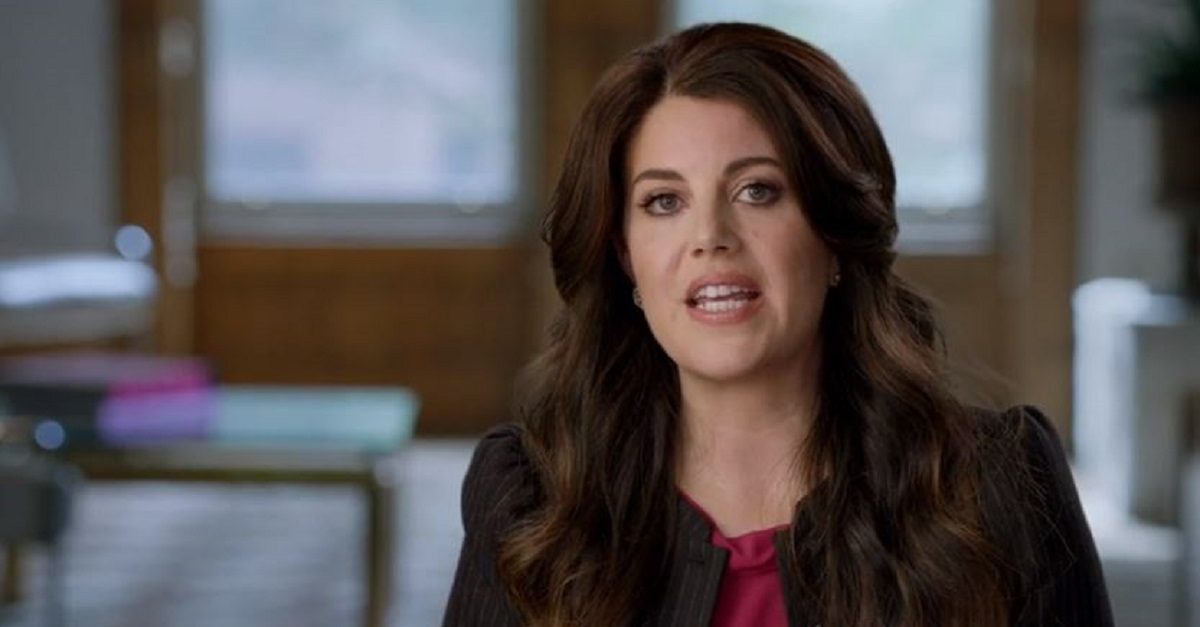 The new A&E series The Clinton Affair takes a retrospective look at the scandal that led to the impeachment of the 42nd president. The series includes new statements from Monica Lewinsky regarding her affair with President Bill Clinton when she was a White House intern, as well as how she was treated after their relationship became publicly known.
Her remarks include allegations that Clinton told her she should lie to Independent Counsel Ken Starr, which George Washington University Law Professor Jonathan Turley said may have been criminal.
Turley said in an op-ed for The Hill that Lewinsky's claim raises "the possibility of a variety of crimes having been committed by Clinton, including the false-statement offense used extensively in recent months by Special Counsel Robert Mueller."
While Clinton's impeachment focused mainly on whether he committed perjury, Turley wrote, "Lewinsky's disclosures reinforce what was previously alleged against Clinton while highlighting that Clinton could (and probably should) have been charged with a number of other crimes."
Lewinsky stated during an interview, "Frank Carter [Lewinsky's then-lawyer] explained to me if I'd signed an affidavit denying having had an intimate relationship with the president it might mean I wouldn't have to be deposed in the Paula Jones case." Turley noted that this would be a major ethical problem for Carter if he knew the truth about Lewinsky and Clinton, but Lewinsky didn't say if that was the case.
More significant is what Lewinksy did say: that Clinton himself encouraged her not to tell the truth to investigators. This, Turley said, could be a violation of 18 U.S.C. 1001 on Lewinsky's part. By telling Lewinsky that she should do this, Clinton likely could have committed obstruction of justice and witness tampering.
Turley recalled that at the time that Clinton faced impeachment for perjury, other professors claimed that the personal subject matter of a sexual relationship created a sort of exception for lying. Turley disagreed, and still does.
"Moreover,' he wrote, "the last person you want to give such a license-to-lie is the president of the United States, who heads the branch that enforces such laws against all citizens."
[Image via A&E screengrab]
Have a tip we should know? [email protected]