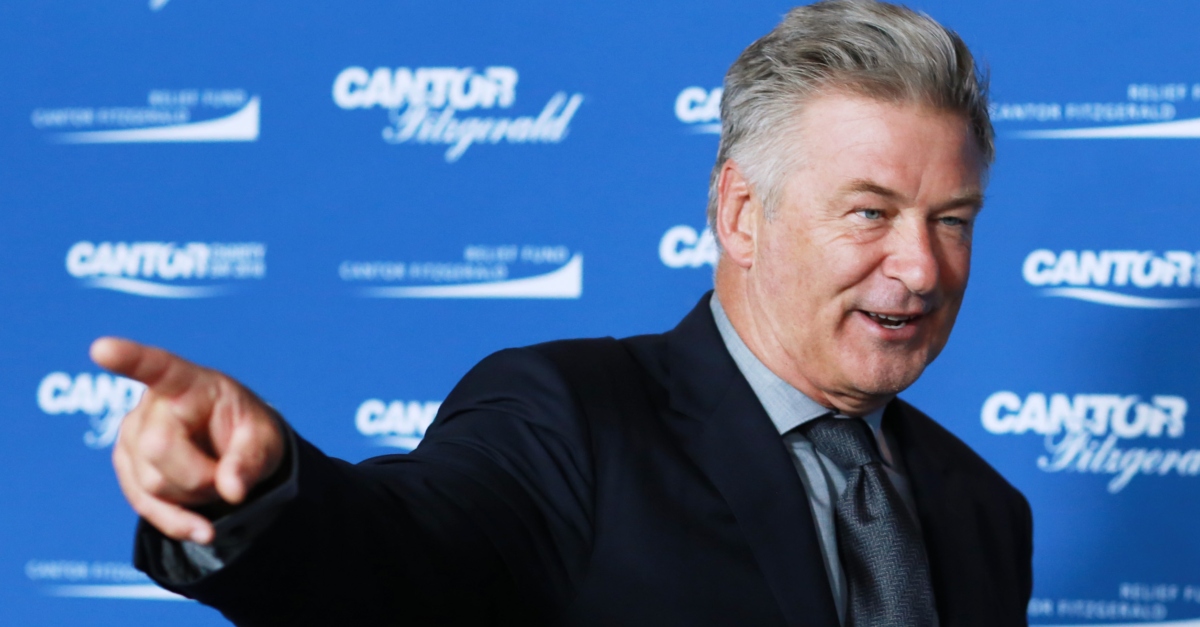 An attorney for actor Alec Baldwin claims footage proves his client never punched a man over a parking spot.
"There is incontrovertible video evidence that has been turned over to the district attorney's office that proves beyond all doubt that Mr. Baldwin never punched anyone," attorney Alan Abramson said in Manhattan Criminal Court on Monday, according to the New York Daily News. Baldwin was being arraigned on attempted assault and harassment charges.
The counts stem from a Nov. 2 incident in which Baldwin's relative was attempting to save a parking space, but it was taken by a man identified as Wojciech Cieszkowski.
Cieszkowski, the alleged victim, told cops that Baldwin pushed him, and punched him in the face. The actor allegedly admitted to shoving the man for taking the parking spot, but not punching. Baldwin later denied the claim that he struck the alleged victim.
1- Normally, I would not comment on something as egregiously misstated as today's story.
However, the assertion that I punched anyone over a parking spot is false.
I wanted to go on the record stating as much.
I realize that it has become a sport to tag people w as many negative

— HABFoundation (@ABFalecbaldwin) November 2, 2018
2- negative charges and defaming allegations as possible for the purposes of clickbait entertainment.

Fortunately, no matter how reverberating the echos, it doesn't make the statements true.

— HABFoundation (@ABFalecbaldwin) November 2, 2018
Baldwin did not address reporters on his way to court on Monday.
Alec Baldwin arrives at court pic.twitter.com/cacwyvvo3k

— Victoria Bekiempis (@vicbekiempis) November 26, 2018
[Image via Gonzalo Marroquin/Getty Images for Cantor Fitzgerald]
Have a tip we should know? [email protected]