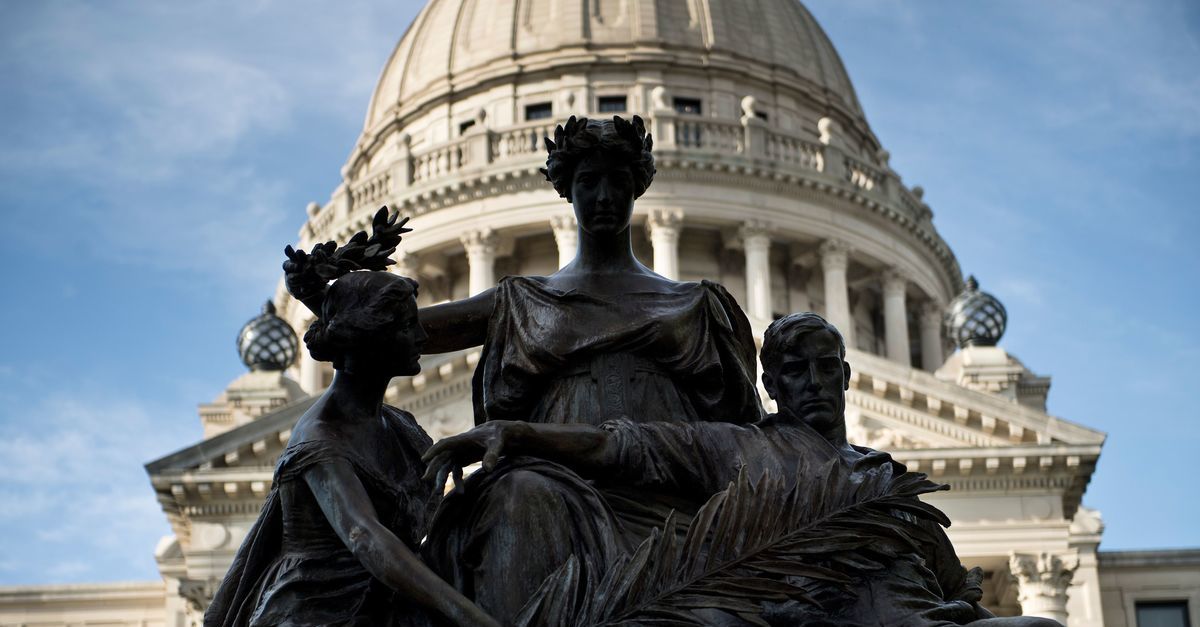 Two nooses were discovered hanging from the trees of the Mississippi State Capitol on Monday morning.
According to local NBC affiliate WLBT, multiple "hate signs" were also found near the trees bearing those same nooses. The signs and nooses were removed by State Capitol police after being discovered around 7:15 a.m.
The messages written on the signs were not immediately available as Mississippi's Office of Capitol Police because of an ongoing investigation.
Mississippi is currently in the eleventh hour of a special Senate election between Democrat Mike Espy and incumbent Republican Senator Cindy Hyde-Smith.
A message in Mississippi ahead of tomorrow's senate runoff. https://t.co/syHWBbTmnI

— Haleigh Hoffman (@HaleighHoffman) November 26, 2018
The campaign between Espy, who is black, and Hyde-Smith, who is white, has taken on expressly racial and racist overtones in the aftermath of pro-lynching comments made by Hyde-Smith at a public event on November 2.
In an infamously viral video, while standing next to a cattle rancher and donor, Hyde-Smith, while laughing, said:
If he invited me to a public hanging, I'd be on the front row.
While Hyde-Smith's Republican audience laughed along with her and applauded at the time, the comments were all-but summarily panned in Mississippi and across the country after being shared on social media.
"Cindy Hyde-Smith's comments are reprehensible," Espy responded after his campaign became aware of the applause line. "They have no place in our political discourse, in Mississippi, or our country. We need leaders, not dividers, and her words show that she lacks the understanding and judgment to represent the people of our state."
While the Hyde-Smith campaign falsely claimed the lynching quip was an oft-used "exaggerated expression of regard," critics and Mississippi voters widely interpreted the comments and subsequent defense from Hyde-Smith as a none-too-subtle nod to Mississippi's exceedingly racist past.
[image via BRENDAN SMIALOWSKI/AFP/Getty Images]
Follow Colin Kalmbacher on Twitter: @colinkalmbacher
Have a tip we should know? [email protected]