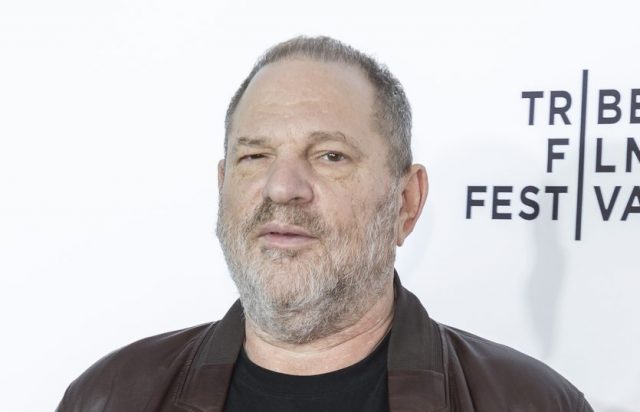 Another law enforcement agency is looking into disgraced Hollywood mogul Harvey Weinstein. An Italian model-actress said he raped her at a hotel room in 2013, the LA Times reports. Now, the Los Angeles Police Department is investigating.
Weinstein's career making movies is all but over after a New York Times report claimed he settled sexual harassment claims with at least eight actresses and staffers. The article sparked a cavalcade of women who've gone on the record saying he sexual harassed or outright assaulted them. Over 40 made allegations.
"He … bullied his way into my hotel room, saying, 'I'm not going to [have sex with] you, I just want to talk,'" the woman said. "Once inside, he asked me questions about myself but soon became very aggressive and demanding and kept asking to see me naked. He grabbed me by the hair and forced me to do something I did not want to do. He then dragged me to the bathroom and forcibly raped me."
Weinstein spokeswoman Sallie Hofmeister dismissed the claim when the LA Times reached out to her for comment. She said her client "unequivocally denied" allegations of non-consensual sex.
"I can't respond to some anonymous complaint," she said.
LAPD Capt. Billy Hayes confirmed that cops are investigating. Police in New York City and England are investigating other sexual assault claims.
Have a tip we should know? [email protected]