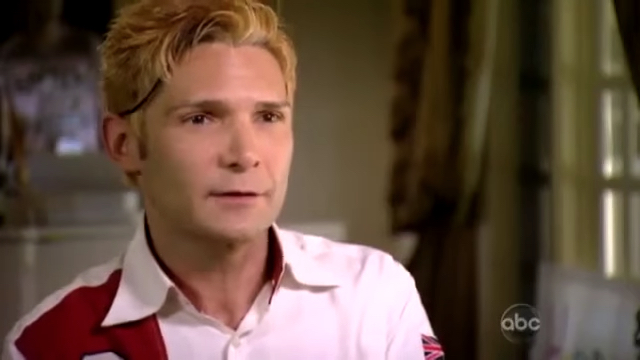 The Los Angeles Police Department ("LAPD") is investigating decades-old claims by actor Corey Feldman that a well-connected ring of Hollywood pedophiles sexually abuse him and other child stars.
Feldman made a formal report with the LAPD on Monday, November 6.
The one-time teen heartthrob posted a series of tweets detailing that report. In all caps, a jubilant Feldman wrote:
I JUST COMPLETED A FORMAL SIT DOWN INTERVIEW W @LAPDHQ SPECIAL DIVISION, & GAVE THEM ALL THE INFO I KNOW! THIS WAS OFFICIALLY THE 1ST FORMAL REPORT EVER TAKEN ON ANY OF MY CASES, AS SBPD NEVER FOLLOWED UP BACK IN 1993, & HAS NO RECORD OF MY COMPLAINTS.
Feldman claims he originally went to the Santa Barbara Police Department ("SBPD") to report the sexual abuse and rape allegations in 1993–and that he named names when he did so. There is a recorded phone call of Feldman speaking to investigators with the SBPD, however the recording does not contain Feldman's purported recitation of his alleged attackers' names.
This fact was brought up during a recent appearance on Dr. Oz's eponymous television program. Oz pressed Feldman on the apparent incongruity and said he listened to the recording of the actor's original call to the SBPD but did not hear any persons being named. Feldman replied that no names can be heard on the call because police turned off their recording device just before the actor began to document the alleged perpetrators' identities.
Oz accepted Feldman's version of the events in 1993 and then pressed him to go to the authorities again.
The "Lost Boys" star apparently took the doctor's advice and at least two of his alleged abusers are now public knowledge. One of those men is Feldman's former assistant Jon Grissom, who he claimed was the first person to sexually abuse him in the 1980s.
Of Grissom, Feldman said, "This guy on his Myspace page and his Facebook page has got pictures of me and Corey Haim. He still taunts it and flaunts it." Grissom apparently has a long criminal history including charges for assault, theft, and drug violations, according to an attorney cited on The Dr. Oz Show.
Feldman has frequently stated that his friend and frequent co-star, Corey Haim, was also the subject of sexual abuse while a child working in Hollywood during the 1980s. Haim died in 2010 from drug-related complications.
The second named alleged abuser is Marty Weiss. Weiss is a former child talent manager and a convicted sex offender. He was arrested in 2011 for child molestation and pleaded no-contest to two counts of committing lewd acts on a child under the age of 14 in 2012. He was ultimately sentenced to one year in jail and five years of probation–but was released with time served after entering his plea.
According to Feldman, Weiss had sex with Haim once when the child star was 15-years-old on the set of "The Lost Boys."
Feldman had originally named some of his alleged abusers–through the use of pseudonyms–in a 2013 memoir, "Coreyography." He says he was advised by his attorneys to choose names that sounded close to their real names.
Apparently the real names of those alleged abusers are now in the hands of the Los Angeles Police Department, who yesterday confirmed the actor's report with multiple media outlets and that an investigation is now underway.
Feldman, the once-and-sometimes voice of purple-clad Teenage Mutant Ninja Turtle Donatello, has also vowed to publicly release the names of all his alleged predators as part of a planned auto-biographical film, tentatively titled, "Corey Feldman's TRUTH Campaign."
[image via screengrab/ABC]
Follow Colin Kalmbacher on Twitter: @colinkalmbacher
Have a tip we should know? [email protected]