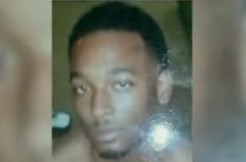 Police officers who shot and killed a black man in Los Angeles are now suing the police department over alleged racial discrimination and retaliation. Sharlton Wampler and Antonio Villegas seek damages for lost wages as well as physical, mental, and emotional injuries, The Los Angeles Times reports.
The two were involved in the fatal shooting of 25-year-old Ezell Ford on August 11, 2014. Wampler said Ford attacked him. Villegas opened fire, followed by Wampler. Ford died, but LAPD Chief Charlie Beck later said the cops didn't break department policy.
But in June 2015, the Police Commission, a civilian oversight committee, determined that Wampler initiated contact with Ford in the first place, and lacked a good reason to stop him. His actions led to Ford's death, they said, though they stated Villegas was justified in opening fire to protect his partner.
Their story caught media attention because Ford was black and diagnosed with schizophrenia and bipolar disorder. His death happened shortly after the fatal shooting of Michael Brown by police in Ferguson, Missouri, which was one of the most high-profile shootings of a black person by police. Villegas is Hispanic, while reports differ about Wampler's race. The lawsuit, obtained by the LA Times, said he's white, though an article about the 2014 shooting said he's an Asian-American.
In any case, the lawsuit states they're getting a raw deal from superiors because of race. For example, a black officer also involved in the Ford shooting got a highly prized assignment despite being found to be acting out of department policy.
"Clearly, there is a different standard of discipline meted out to officers solely on account of their race and color of their skin," they claim. The department also allegedly denied them patrol bonus and kept them stuck on desk duty after they complained about the alleged racial discrimination.
[image via Ford's family and CNN screengrab]
–
Follow Alberto Luperon on Twitter (@Alberto Luperon)
Have a tip we should know? [email protected]