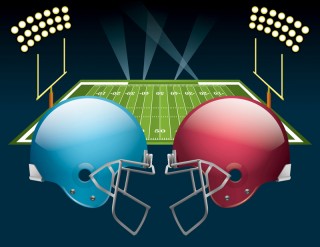 The editorial board staff at the Los Angeles Times is calling for states to regulate all online gaming, including daily fantasy sports. This is a significant move because it comes as the industry falls under legal scrutiny nationwide.
The online games let players build a team of professional athletes, and win money if their athletes succeed in real life. The industry is dominated by two competing services which have come under fire as of late: New York-based FanDuel, and Boston-based Draftkings. The sites contend that they operate a "game of skill" and therefore do not fall under the 'gambling' category. The federal law that banned online gambling excluded these so-called "games of skill."
The editorial board believes these online outlets should be regulated.
"The smart approach is to regulate the leagues, ideally within the context of a comprehensive approach to online gaming. That way the state can protect consumers against fly-by-night sites while requiring companies to use sophisticated technology to block minors and problem gamblers, pay fees that can be used for oversight and enforcement, and guard consumers against insiders completing jackpots," the LA Times editorial staff wrote.
This move comes as five other states have also declared these games tantamount to "gambling." The industry is fighting back, they now have about 75 lobbyists in more than 30 states to fight off any kind of regulation on the industry.
Have a tip we should know? [email protected]
Rachel Stockman - President / On Air Host