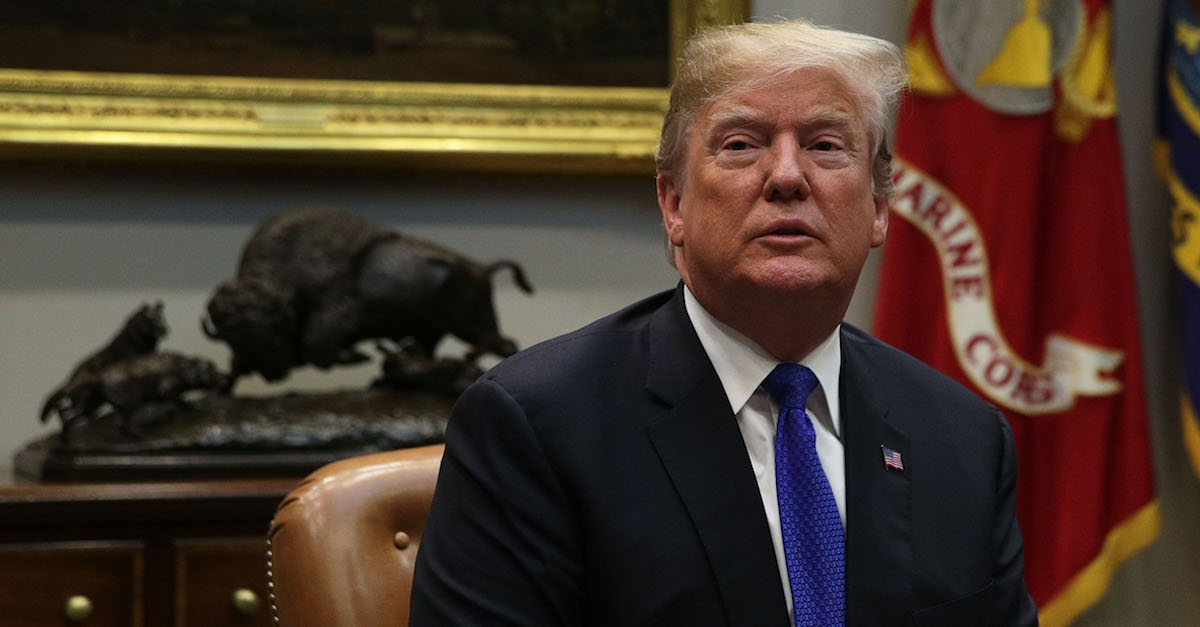 When information and select phrases from the now-infamous Comey memos first leaked to the media, the general conclusion was that Donald Trump was trying to bring an end to the Russia investigation. It was such a big deal that it led to the appointment of Robert Mueller as Special Counsel. While the FBI had not been investigating Trump personally, his alleged words and actions in the memos raised suspicion of obstruction of justice. Now that the full memos (with some redactions) have gotten out, however, context paints a somewhat different picture.
One particular conversation between Trump and Comey (page 13 of the memos) was highlighted by Trump describing the Russia investigation as a "cloud" that was making it difficult for him to do his job. Trump even asked what he could do to lift the cloud. Now, that doesn't look great on its own, but in the context of the conversation, we now know Trump was more specifically worried about people having the impression that he himself was under investigation, which was not the case at the time. Comey makes it clear to Trump that he is not under investigation, and Trump apparently asked Comey several times to make that fact known.
The most important part of the conversation comes towards the end of Comey's account. The memo says:
He said that if there was "some satellite" (NOTE: I took this to mean some associate of his or of his campaign) that did something, it would be good to find that out, but that he hadn't done anything, and hoped I would find a way to get out that we weren't investigating him.
So not only does the full account of the conversation indicate that Trump's main concern was people's perception of him, not the investigation itself, it also shows that he endorsed the idea of investigating people related to him and his campaign.
[Image via Alex Wong/Getty Images]
Have a tip we should know? [email protected]