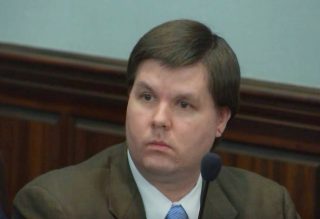 A jury in Brunswick, Georgia has found Justin Ross Harris guilty of murdering his 22-month-old Cooper by intentionally leaving him in a hot car to die. Harris was also convicted for sending sexual messages, including a picture of his genitals, to an underage girl.
While Harris' guilt regarding the sexual messages was hardly in doubt, his mindset when it came to his son's death certainly was. Harris claims that he simply forgot to drop Cooper off at daycare the day he died, and absent-mindedly went straight to work after they had breakfast together, not realizing he had left the child in the car.
The prosecution used evidence such as Harris' extra-marital relationships to show why he wanted to get away from family life. They also argued that Harris couldn't have accidentally forgotten Cooper in the car, because it was such a short trip from the Chick-fil-A where they ate to Harris' office, and that Cooper's car seat was so close to Harris' driver's seat that he would have had to notice him.
On top of that, Harris went back to his car in the middle of the day after he bought light bulbs and put them in the car. The prosecution argued that Harris must have noticed his son in the car then, but it wasn't until Harris left work for the day that he pulled over, acting as if he had just noticed his dead son in the car at that time.
The defense argued that all of this evidence was circumstantial, and that while Harris may be a bad guy who cheated on his wife, there was nothing to prove that he wanted to kill his son, whom he loved. They showed home videos of Harris and Cooper together, trying to establish the bond between the two.
Despite this, however, the jury was convinced that Harris did indeed intentionally kill Cooper, and convicted him of malice murder. It remains to be seen what his sentence will be, but he is now facing up to life in prison. Judge Mary Staley Clark announced that sentencing will take place at a hearing on December 5. The defense now has 30 days to appeal the decision.
Update: At a press conference after the verdict was announced, prosecutor Chuck Boring supported the jury's decision to convict Harris of malice murder. "He has malice in his heart absolutely," Boring said.
Cobb County District Attorney Vic Reynolds said in a statement, "Today is not a victory, nor is it a day we celebrate. In fact, today is a monumentally sad day." He added, "I believe justice was served today on behalf of young Cooper Harris."
Here is video of Harris leaving the courthouse after the verdict was announced, on his way to jail, courtesy of WSB-TV's Liz Artz:
Ross Harris leaving courthouse for jail after being convicted of murder @wsbtv pic.twitter.com/VyXXAGS8l5

— Liz Artz (@LizArtzWSB) November 14, 2016
Have a tip we should know? [email protected]