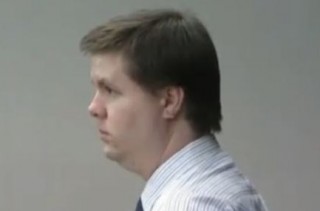 Judge Marey Staley Clark is looking for at least 42 people for the pool of jurors that attorneys will ultimately draw from for the murder trial of Justin Ross Harris. Harris is accused of intentionally leaving his 22-month-old son Cooper in a hot car, where he died. Harris was at work. Despite a slow start last week, 23 people were selected prior to today's questioning of potential jurors. The final group will consist of 12 jurors plus four alternates.
This is the second attempt at jury selection.  The first try, in Cobb County, Georgia, was unsuccessful due to too many people knowing about the case. This time, the case is in the city of Brunswick, Georgia. That doesn't mean it's all been smooth sailing, though. Many potential jurors knew about the case beforehand, due to extensive media coverage, with many having strong opinions about Harris' guilt before stepping foot in the courtroom.
All but one in this second group of 36 has heard at least something about the case #11alive #Ross Harris pic.twitter.com/TzdC6CwJJ5

— Duffie Dixon 11Alive (@DuffieDixon) September 19, 2016
Despite this, it looks like there's a good chance that jury selection will be done by Friday, based on how the selection process has been going. At this rate, it is likely that the trial will begin on its scheduled October 3 start date.
Have a tip we should know? [email protected]