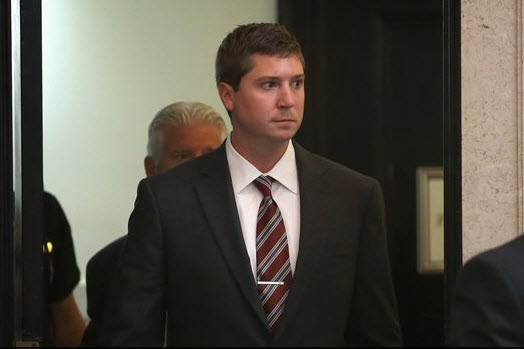 CINCINNATI (AP) — Nine white jurors and three black jurors have been selected for the murder retrial of a white former police officer in the 2015 death of a black unarmed motorist.
Hamilton County Judge Leslie Ghiz (giz) set opening statements for Thursday morning
Soon after being seated Wednesday, jurors were taken by bus to the scene where Ray Tensing shot Sam DuBose in 2015. Tensing was a University of Cincinnati officer. He says he feared for his life when DuBose tried to drive away from a traffic stop.
His first trial ended in a hung jury last November.
There were six white men, four white women and two black women on that jury. There are two white men, seven white women, two black women and one black man for the retrial.
Have a tip we should know? [email protected]