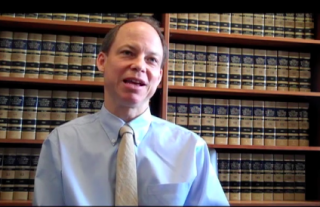 The backlash has become so intense against Santa Clara County Superior Court Judge Aaron Persky, potential jurors are reportedly refusing to serve in his courtroom.
Perksy sentenced former Stanford swimmer Brock Turner to six months in county jail after Turner was convicted on three counts of felony sexual assault. The victim's powerful statement was read aloud in court during the sentencing, and has since gone viral. Nearly a million people have signed an online petition demanding that Judge Persky be recalled for his "light" sentence. Now, apparently, jurors, called to undertake their civil duty, want no association with him either.
KPIX 5 confirmed that 20 jurors refused to be serve for him when they were called for duty on Wednesday. They "cited the judge as a hardship." The jurors were being considered for a misdemeanor case involving stolen goods. (not related to the Turner case).
The news station reports that 17 other potential jurors said they could be impartial. Persky impaneled 12 along with two alternates.  Prior to his judgeship, Persky also worked as a prosecutor, and in private practice. He attended UC Berkley School of Law, and Stanford University.
Have a tip we should know? [email protected]
Rachel Stockman - Editor in Chief / On Air Host