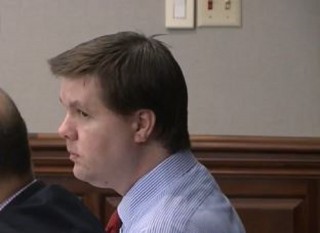 The murder trial of Justin Ross Harris is proving difficult for potential jurors during jury selection. Not only has the case been covered extensively by the media — to the point that the case had to be moved to a different county after attorneys couldn't pick a jury earlier this year — the nature of the case has resulted in charged emotions. Harris is accused of intentionally killing his 22-month-old son Cooper by leaving him in a hot car while he was at work.
One juror, who was familiar with the matter, felt a personal connection to the case that probably wouldn't bode well for Harris if she was chosen.
"This case has kind of haunted me," she said, "because I have a grandson named Cooper." She also had plenty of thoughts on the allegations. She said she cannot understand how a person could leave a child in a car. The woman also stated that if pictures of the child were shown during the trial, she might have difficulty looking at them.
An attorney asked her if, despite her emotions, she could serve on the jury and go into the case without her preconceived notions. "I can't guarantee that I can wipe my mind and start fresh," she said.
She was told to return to court on October 3.
Stay with LawNewz.com for continuing coverage of the case.
[Image via screengrab]
Have a tip we should know? [email protected]