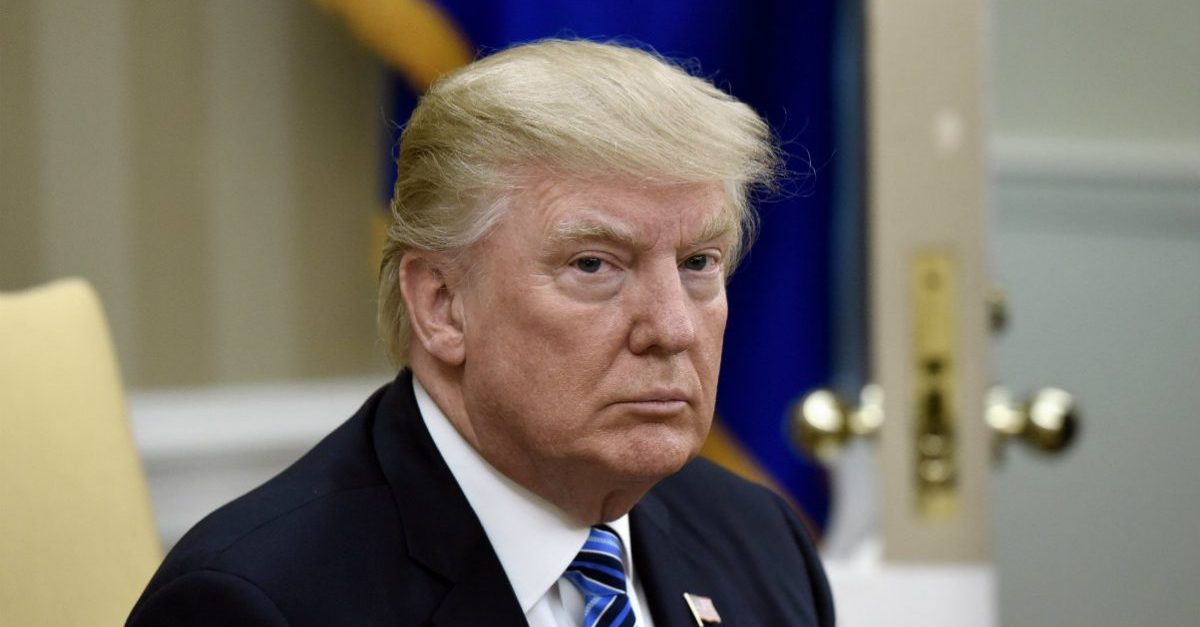 President Donald Trump could be forced to give a deposition in an ongoing defamation lawsuit currently moving forward against him, according to a former federal prosecutor.
Daniel S. Goldman appears as a legal analyst for CNN and MSNBC and  previously served as an assistant U.S. attorney (AUSA) with the Southern District of New York (SDNY). In a tweet, Goldman highlighted the potential legal jeopardy facing the 45th president in relation to the defamation per se case filed by Summer Zervos. He wrote:
This case is way ahead of Stormy Daniels. Parties go into discovery now, which could potentially include a deposition of the President.
Goldman's tweet was in response to earlier news that the judge overseeing Zervos' case had ruled against President Trump's motion to stay those proceedings based on the Supremacy Clause of the U.S. Constitution.
Trump's attorney, Marc Kasowitz, had argued this clause meant, "state governments, including their courts, refrain from interfering in the operations of the federal government." In other words, Kasowitz and Trump were arguing the Zervos defamation suit could wreak such personal havoc on the president that it might hamstring some government operations.
As widely reported, Presiding Justice of the New York Appellate Division of the Supreme Court, John W. Sweeny Jr. issued a one-line order denying the Trump-Kasowitz motion.
Sweeny's order means Trump has until May 29 to respond to a deposition demand previously issued by Zervos' team of attorneys. Zervos' team also previously sent out a series of subpoenas to various parties.
Thursday's ruling also means that Trump's options for appealing his case to higher courts are now exhausted. As is much of the president's ability to frustrate and drag out Zervos' discovery requests.
As Goldman noted, this decision now brings the Zervos case into potentially legally embarrassing territory for President Trump. As the Stormy Daniels' saga is currently in pause mode, Summer Zervos' case against the president may be the one to watch.
[image via Olivier Douliery – Pool and Getty Images]
Follow Colin Kalmbacher on Twitter: @colinkalmbacher
Have a tip we should know? [email protected]