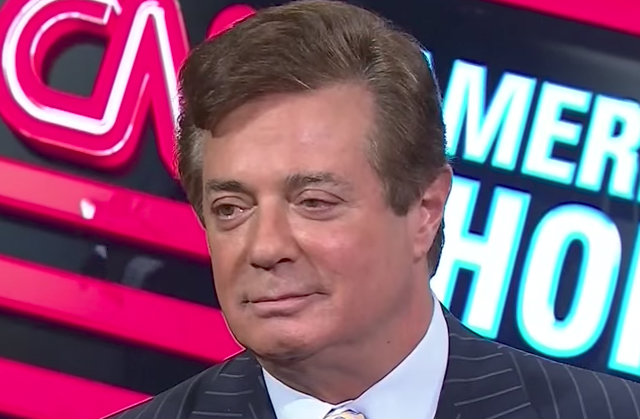 The judge in the Paul Manafort case issued a protective order Tuesday, ordering the defense to not leak court documents provided by the prosecution. The order, issued by U.S. District Judge Amy Jackson, demands that Manafort and co-defendant Richard Gates only use the material for their case. She issued a gag order on the case last week.
From the order, obtained by Law&Crime:
The Defense shall not share or provide the materials or their contents directly or indirectly to any person or entity other than persons who are interviewed as potential witnesses, counsel for potential witnesses, and other persons to whom the Court may authorize disclosure (collectively, "authorized persons"). Potential witnesses and their counsel may be shown copies of the materials as necessary to prepare the defense, but may not retain copies or create copies without prior permission of the Court.
They also cannot share records they make in connection to these documents. The defense consented to all this, according to the court order.
This move all but ensures that the press will get minimal access to court documents. After all, these are the first publicly known charges spun out of the ongoing investigation by Special Counsel Robert Mueller. His team is investigating whether the Trump campaign colluded with the Russian government's interference in the 2016 election. However, the charges against Manafort, President Donald Trump's former campaign manager, have nothing to do with those alleged ties.
Prosecutors said Manafort and Gates served as unregistered foreign agents of the Turkish government for almost a decade, and committed various crimes, including money laundering. A trial date has been set for next year.
The defense is expected to argue that an FBI search of Manafort's house violated his constitutional rights. A July 2017 search at his Virginia home reportedly may have turned up documents covered by attorney-client privilege. Depending on what can be proved in court, that may violate his rights unless investigators got these documents by mistake.
Trump has called the Russia allegations a "witch hunt" by Democrats. Several congressional committees are also investigating.
[Screengrab via CNN]
Have a tip we should know? [email protected]