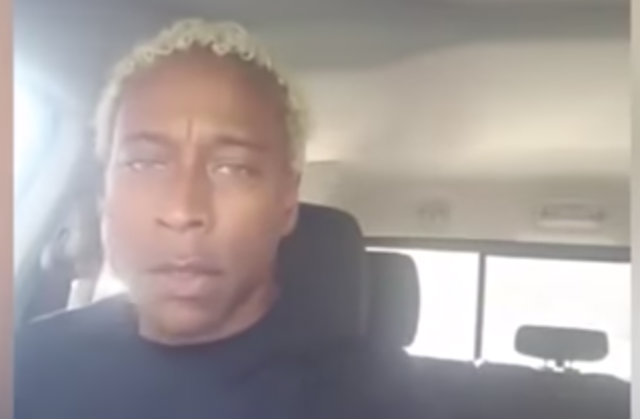 Ex-pro linebacker Anthony D. McClanahan, 46, allegedly fed cops a false story about being attacked by "two" or "three" men, according to a Salt Lake Tribune report. This didn't convince prosecutors, who charged him Monday for killing his wife 28-year-old Keri Colleen McClanahan.
In court papers, cops in Park City, Utah said a police sergeant on Nov. 2 came across the suspect, who flagged him down. Anthony McClanahan started laying on his belly, and convulsed. The sergeant described him as making "snow angel" movements with his arms. McClanahan told cops that two or three men attacked him, Keri McClanahan, and "his baby." He allegedly did not tell the officer his wife's name or location, even after being asked "multiple times."
Keri's body was discovered in a nearby condo, deceased, with throat wounds.  The suspect himself sustained lacerations from his face down to his torso, police said. Cops didn't find the alleged attackers in the condominium condo. Keri's sister Heather Gauf told the Tribune that the McClanahan had previously abused her.
Anthony McClanahan faces one count of one-degree felony murder. He remained without bail at Salt Lake County jail on an unrelated case. In October, he allegedly kidnapped his 8-year-old son from another relationship. Investigators said he picked up the child from an Arizona school without the mother's permission, and brought him to places like Las Vegas and Salt Lake City.
Jail records viewed by Law&Crime were unclear about whether he had an attorney.
McClanahan was signed with the Dallas Cowboys, but never played a game according to Bleacher Report. He later played four seasons in the Canadian Football League.
 [Screengrab via Facebook]
Have a tip we should know? [email protected]