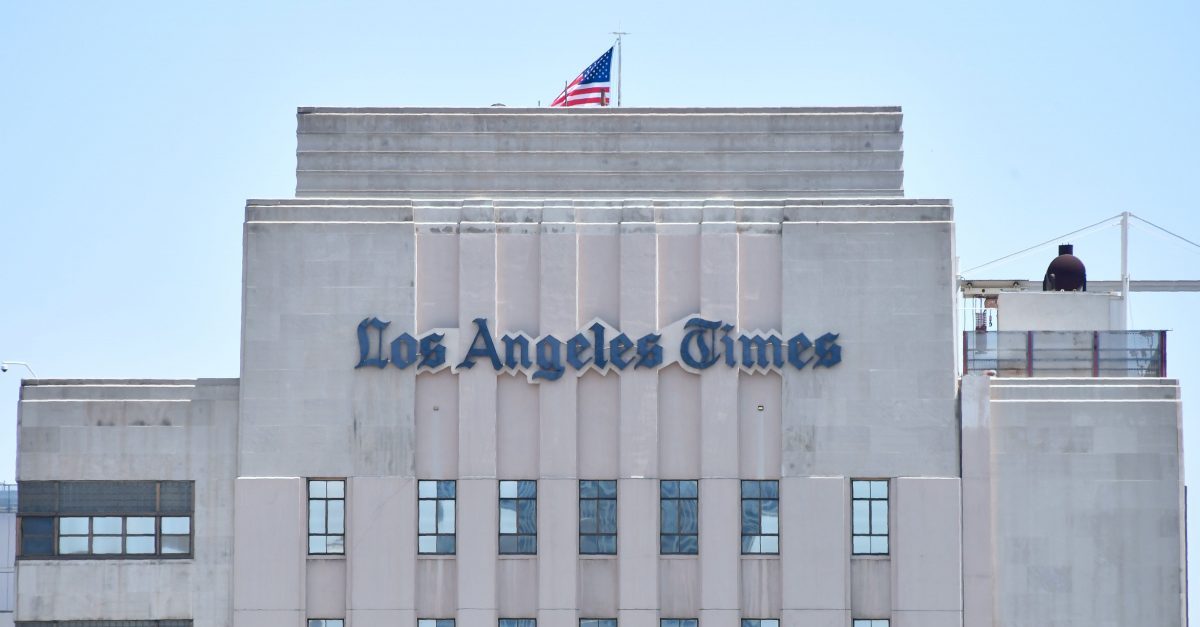 Days after U.S. District Court Judge John Walter ordered the Los Angeles Times to remove information from an article they got from a court document that was supposed to be placed under seal, the judge reversed course. At a hearing on Tuesday, Judge Walter vacated his order that had granted a temporary restraining order against the newspaper.
The judge's order raised significant First Amendment issues, as it constituted a prior restraint on the press because it prevented them from publishing information. Making the ruling even more complicated was that it involved information that was already published, and that had originally been part of the public record.
A 1989 Supreme Court decision ruled in favor of a Florida publication that revealed the name of a rape victim, in violation of existing state law. The Court ruled that a publication cannot be punished for publishing information that the government itself released.
The information in question was from a plea agreement in the case of a detective who had been accused of working with the Mexican Mafia. The agreement was supposed to be filed under seal, but due to an error it had been published on PACER, the online system where federal court documents are filed and published.
Judge Walter's decision to vacate his previous order came after he faced tremendous backlash from the media, including a petition to the Ninth Circuit Court of Appeals by the Reporters Committee for Freedom of the Press. The petition was on behalf of major news outlets including CNN, the New York Times, Washington Post, and Associated Press.
[Image via FREDERIC J. BROWN/AFP/Getty Images]
Have a tip we should know? [email protected]