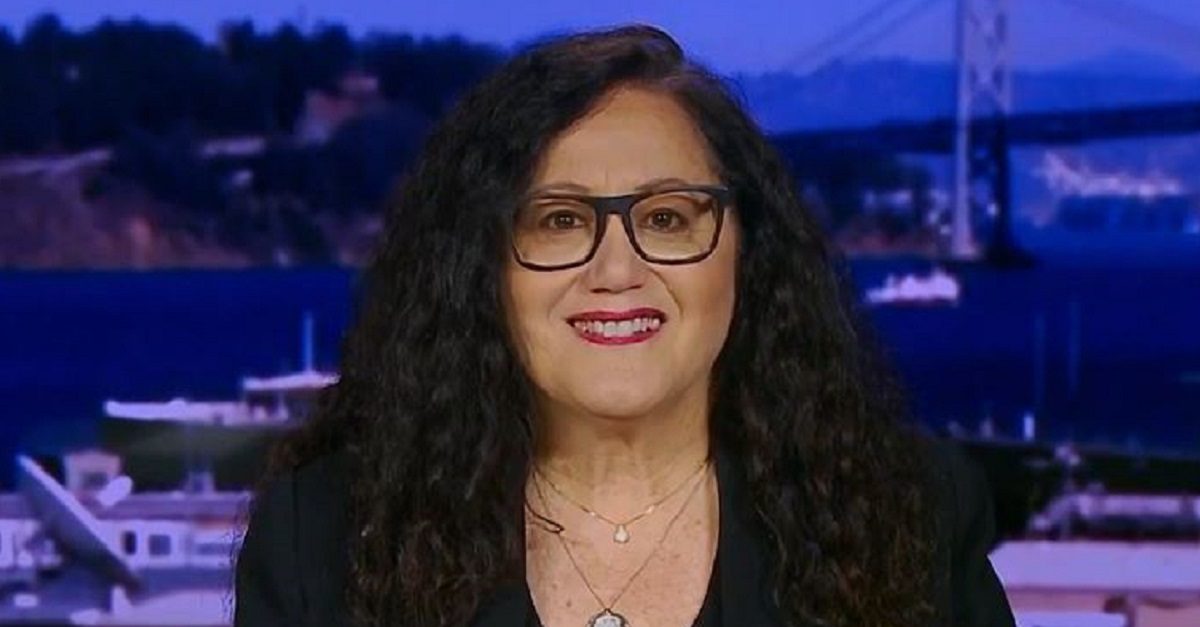 The United States Navy has walked back its decision to fire human rights activist Melanie Nathan from a Pride Month speaking event, according to Nathan's attorney. The reason for the firing was reportedly because Nathan trashed President Donald Trump on Twitter.
Celebrity attorney Lisa Bloom announced in a press release Tuesday afternoon that the Navy has agreed to pay Nathan "the full amount she had been promised for the speaking engagement." It also sent Nathan a letter expressing "sincere[] regrets" for "any inconvenience."
Bloom accused the Navy of violating Bloom's First Amendment rights.
In a statement, Bloom said:
It is well settled constitutional law that Americans have the right to criticize our government . . . Ms. Nathan is a shining example of the courage it takes to oppose the U.S. government's growing authoritarianism, and I hope she inspires others to stand up for their rights.
Nathan, through Bloom, reminded the Navy in a June 22, 2018 letter that a federal judge had recently declared that President Trump "violated the First Amendment for blocking citizens on Twitter who were critical of him." The judge's ruling said that "when the government . . . actively restricts 'the right of an individual to speak freely [and] to advocate ideas,' it treads into territory proscribed by the First Amendment."
Bloom said that Nathan is not required to keep the settlement confidential.
In announcing the settlement, Nathan took another swipe at the president:
After seeing Donald J. Trump, in his capacity as President of the United States, so shamefully capitulate American interests on the international stage in Helsinki, I am more resolved than ever to assert my First Amendment rights and to fight any attempt to silence me.
A sampling of Nathan's tweets uncovered the following:
CONSENSUS:
THE MOST SHAMEFUL MOMENT IN U.S. PRESIDENTIAL
HISTORY

— Melanie Nathan (@MelanieNathan1) July 16, 2018
AND@POTUS POTUS Donald Trump – are you going to take @Putin to task over his Military members hacking the DNC during presidential elections? In the face of this stunning announcement by Rosenstein today you… https://t.co/btrQYVPLGX

— Melanie Nathan (@MelanieNathan1) July 13, 2018
The real history made today is that @POTUS Trump finally told the truth – he said "I feel unwelcome in the UK" Now that is an honest feeling reflecting a basic truth!

— Melanie Nathan (@MelanieNathan1) July 13, 2018
What Kind of President sees his fellow Americans as his enemy? The kind who was put in office
by the actual enemy!

— Melanie Nathan (@MelanieNathan1) July 6, 2018
An abusive and bullying @POTUS @RealDonaldTrump just mocked the #Metoo movement . The blowhard clearly has no clue that "HELL HATH NO FURY…. " you know the rest! #VOTE #RESIST #Recruit #MeToo #women #revenge

— Melanie Nathan (@MelanieNathan1) July 6, 2018
[Image via MSNBC screengrab]
Have a tip we should know? [email protected]
Aaron Keller - Deputy Editor-in-Chief