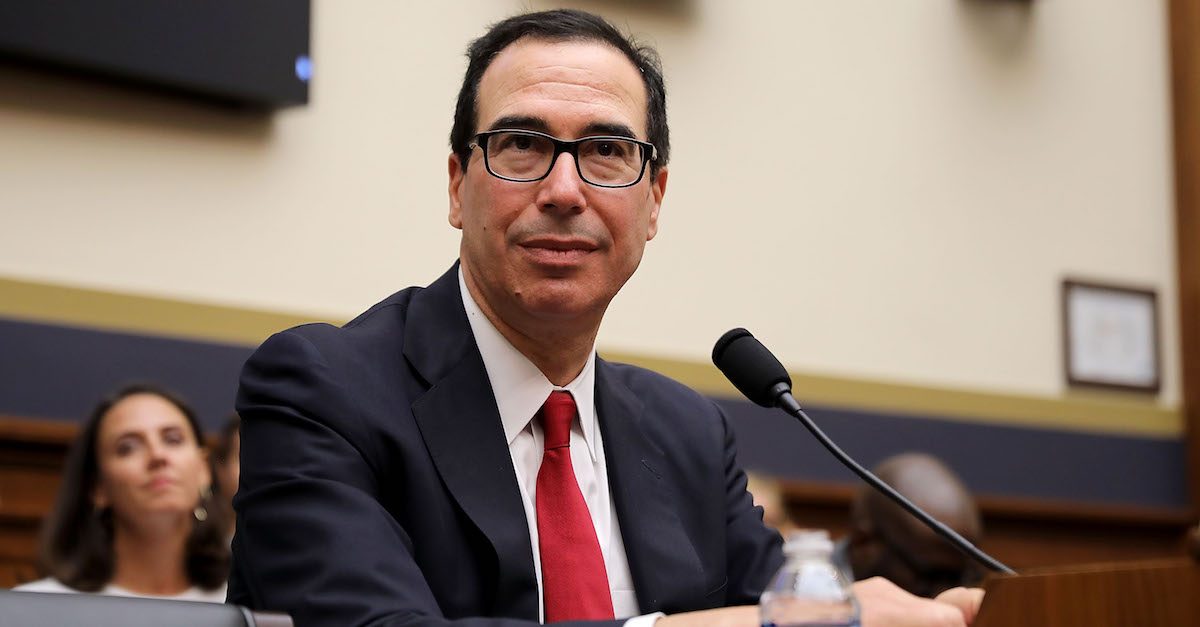 New York Attorney General Barbara Underwood filed a lawsuit on Tuesday against the Trump Administration in response to President Donald Trump's $10,000 cap on state and local tax (SALT) deductions, which is a part of his tax plan. Secretary of the Treasury Steven Mnuchin was a noticeable casualty.
Underwood announced the lawsuit on Twitter, claiming that the tax law amounts to "unconstitutional" bullying, because "It goes beyond settled limits on the federal government's power to impose an income tax," and because it "deliberately targeted—and will disproportionately harm—New York and similar states."
Underwood used Mnuchin's comments about the purpose of certain tax policy as proof that New York and other states named were deliberately targeted.
"Republican legislators and executive-branch officials made clear that one purpose of capping the SALT deduction was to coerce States that have made the sovereign police choice to invest in services and infrastructure to lower their taxes and thereby cut the services that those taxes support," Underwood began paragraph 108 of the lawsuit. "For example, Secretary Mnuchin declared that altering the SALT deduction was intended to 'send a message to the state governments that, perhaps, they should try to get their budgets in line' and reduce state taxes."
"While acknowledging that reducing the SALT deception would hurt the States that have most relied on taxpayer revenue to make important public expenditures, Mnuchin argues that such pressure was necessary: 'We can't have the federal government continue to subsidize the states,'" Underwood added.
The lawsuit also provided a Fox Business link to Mnuchin's original comments.
President Trump was also quoted on the subject in the lawsuit:
[Y]ou have some really well run states that have very little borrowing […] And it's unfair that a state that is well-run is really subsidizing states that have been horribly mismanaged. I won't use names but we understand the names […] And so what we are doing is, we're showing that. . . . [I]t's finally time to say, hey, make sure that your politicians do a good job of running your state. Otherwise, you are not going to benefit.
Underwood was joined by Connecticut, Maryland, and New Jersey in the lawsuit against Mnuchin in his official capacity as Treasury secretary, the IRS, and the U.S. federal government.
Not all legal observers are satisfied with the arguments in the lawsuit, however.
[Image via Chip Somodevilla/Getty Images]
Have a tip we should know? [email protected]