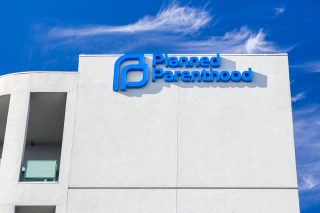 A federal judge issued an order on Thursday granting summary judgment in favor of Planned Parenthood in their case against a Mississippi state law that kept them from participating in Medicaid. The law,  Mississippi Code section 43-13-117.4, said that any health-care provider that offers nontherapeutic abortions or is affiliated with an entity that does, is disqualified from the state's Medicaid program.
Planned Parenthood had argued that the law illegally restricted people's rights to choose their health care provider, and the court agreed. "Essentially every court to consider similar laws has found that they violate § 1396a(a)(23) of Title 42 of the United States Code, the so-called 'FreeChoice-of-Provider Provision,'" Judge Daniel P. Jordan III wrote in his order.
The order renders the law void, and prohibits the state from trying or even threatening to enforce it.
Have a tip we should know? [email protected]