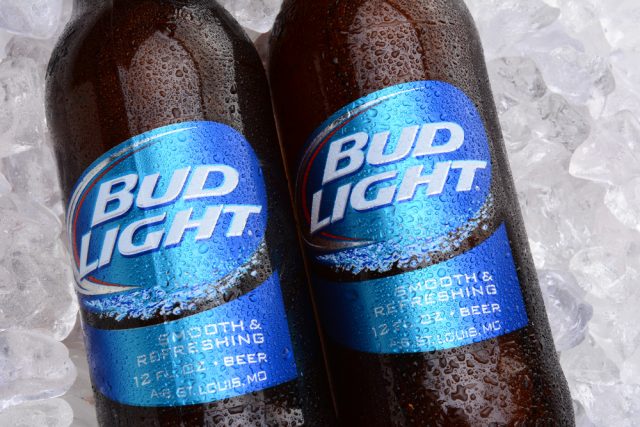 A former state court judge in Wayne County, NC pleaded guilty on Thursday to offering a federal agent $100 and two cases of Bud Light in an effort to get the agent to obtain text messages from his wife's cellphone account.
According to the Charlotte News–Observer newspaper, Arnold Ogden Jones II pleaded guilty to promising and paying gratuities to a public official in the hopes of avoiding a potential prison sentence of two-years and a fine of $250,000.  As part of the deal, prosecutors reportedly agreed to not object to the defense's request that Jones only receive a sentence of probation.
The plea deal comes as Jones was about ready to face a second trial on charges related to his actions.  According to prosecutors, Jones attempted to retrieve the texts because he believed his wife was having an affair.  He was convicted after the first trial of three counts:  paying a bribe to a public official, promising and paying a gratuity to a public official, and corruptly attempting to influence an official proceeding.  However, his conviction was thrown out and a second trial was set to take place at a future date.  Court documents show Jones is accused of sending the request via text message to a Wayne County Sheriff's Deputy, who was also working with an FBI task force on gang activity.
The FBI has the ability to search cellphone records for text messages, but only on the order of a federal magistrate judge after a finding that there is probable cause to believe a crime had been committed.
No texts were ever delivered to Jones, but prosecutors said they had videotape of Jones delivering the cash to the deputy while wearing his judicial robe.
Jones' attorney briefly spoke to the media after the announcement of the plea agreement, saying he was "appreciative that the court reviewed all matters relating to the first trial and as a result granted a new trial. This gave both sides a chance to come to a resolution to this very difficult case. We look forward to this matter being over for Judge Jones and his family."
The defense argued that a new trial was warranted due to court rulings at the first trial that prevented them from introducing certain evidence in the case, including claims that the deputy involved in the matter had "a long internal rap sheet" of misconduct allegations.  The defense also claimed that Jones was targeted due to his role as chairman of the Innocence Inquiry Commission in North Carolina, a group that worked to free wrongly convicted inmates.
Jones lost his bid for re-election to the bench as a democrat back in November.
[image via LunaseeStudios/shutterstock]
Have a tip we should know? [email protected]