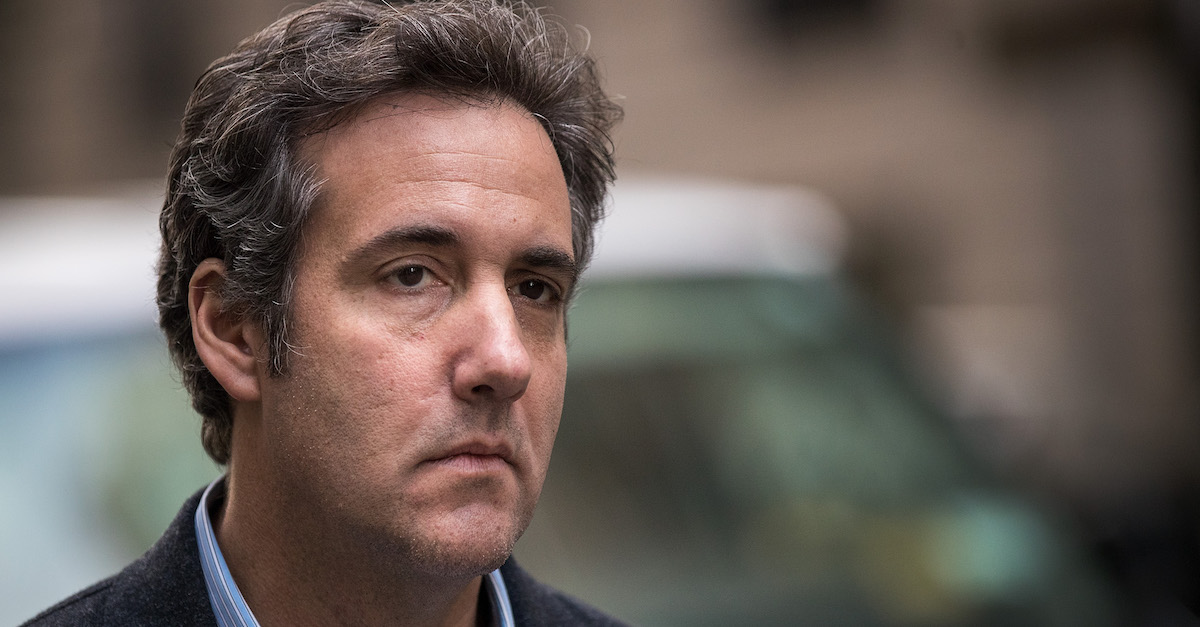 U.S. District Judge Kimba Wood ordered Michael Cohen provide citations of legal authority supporting his case that Stormy Daniels' attorney Michael Avenatti should not be allowed to appear pro hac vice ("for this occasion") in a New York federal court.
Search warrants were executed by the FBI on Cohen's home, office and hotel room April 9 in New York. The feds were investigating him for possible bank fraud, wire fraud and campaign finance violations.
As Law&Crime's Alberto Luperon previously explained, appearing pro hac vice means "an attorney is allowed participate in a case within a jurisdiction where they're not admitted to practice law."
Avenatti is based in California.
NEW:

Judge Wood to Michael Cohen: Respond to @MichaelAvenatti's motion to appear in SDNY by Friday, May 18.

And citations please, this time, Wood said. pic.twitter.com/loppTd0lWd

— Adam Klasfeld (@KlasfeldReports) May 16, 2018
"Mr. Cohen is directed to respond to Mr. Avenatti's letter and motion for admission pro hac vice," the judge wrote. "Mr. Cohen's response should include citations to any legal authorities that support his position.
In a May 9 filing, Cohen's attorney Stephen Ryan notably contested Avenatti's motion to be allowed to appear. He cited inaccuracies in Avenatti's "executive summary" featuring Cohen's bank records and deals with major companies.
New filing in In the Matter of Search Warrants Executed on April 9, 2018: Letterhttps://t.co/XlnZBBGeGR pic.twitter.com/zT1IuvQSx0

— Big Cases Bot (@big_cases) May 9, 2018
Now the judge is asking for more than complaints of Avenatti's inaccuracies about Cohen. When Judge Wood says cite legal authority, she means provide on-point law that supports the claim that Avenatti should not be allowed to appear pro hac vice.
"Mr. Ryan's submission on behalf of Mr. Cohen is baseless, improper and sanctionable," Avenatti tweeted in response to Ryan's initial filing. "They fail to address, let alone contradict, 99% of the statements in what we released. Among other things, they effectively concede the receipt of the $500,000 from those with Russian ties."
[Image via Drew Angerer/Getty Images]
Have a tip we should know? [email protected]