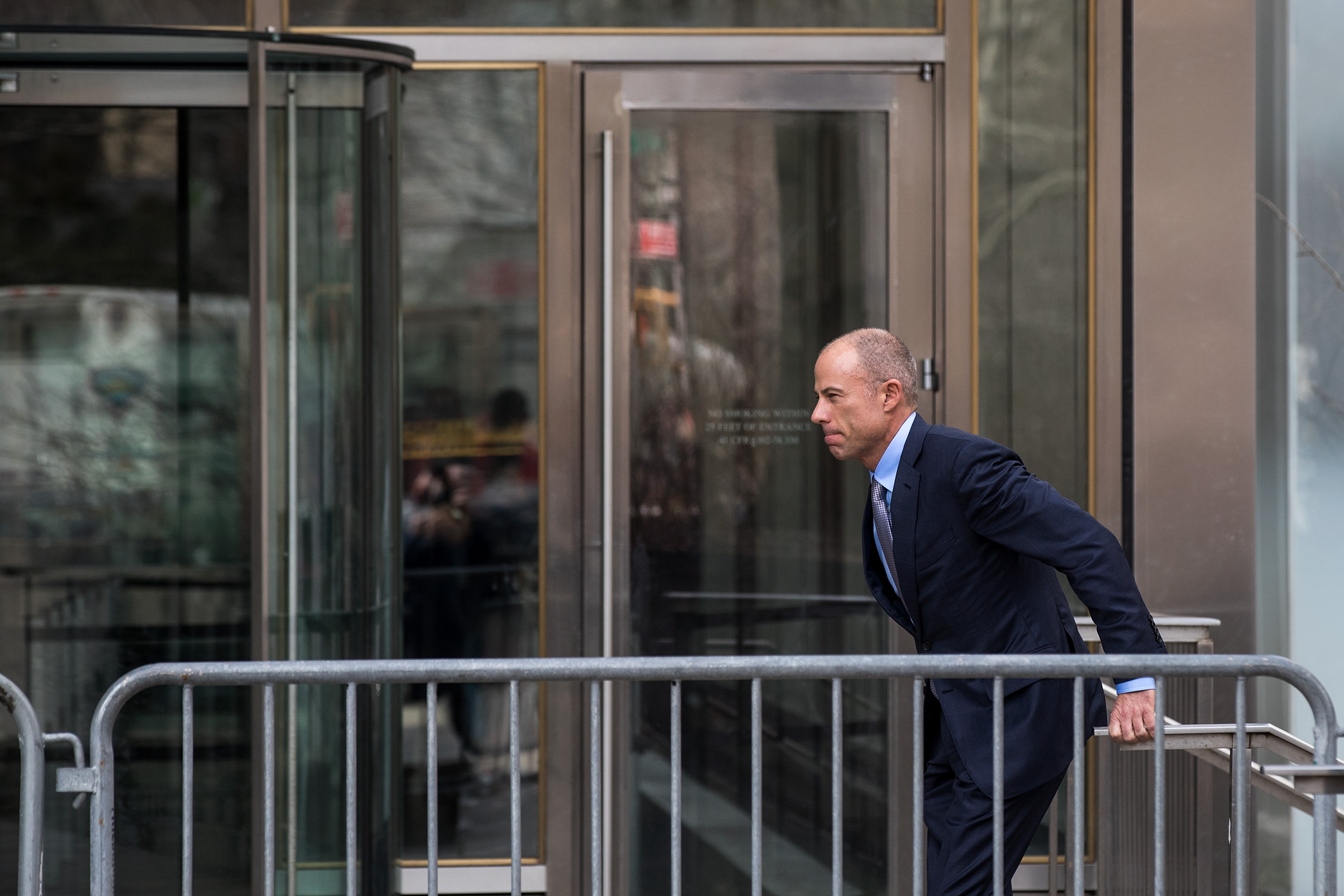 Michael Avenatti had an interesting day in court on Wednesday at the Southern District of New York (SDNY) during the latest hearing on the slowly-unfolding Michael Cohen affair. Once again, he was the subject of scorn from opposing counsel and received scant sympathy from the court.
First, let's clear things up a bit. The Avenatti-Stormy Daniels team has two pending motions between them presently before the court. One is Avenatti's pro hac vice motion. Avenatti is a member of the State Bar of California and is not licensed to practice law in the State of New York. He is currently requesting a one-time pass from the SDNY in order to represent his client, Ms. Daniels.
But Stormy Daniels isn't quite involved in the case as of yet. Daniels has filed a motion to intervene. This motion is currently being held in abeyance–put on the legal back-burner–while the various involved parties hash out the issues with Daniels potentially becoming part of an ongoing controversy between the government, Michael Cohen, President Donald Trump, and the Trump Organization.
On Wednesday, the government took no position on Avenatti's pro hac vice motion. By way of prosecutor Rachel Maimin, the government also declined to take a position on the Daniels motion to intervene "at this time." Cohen's attorneys, of course, are vehemently opposed to Avenatti's pro hac vice motion and have outlined their objections in various statements and filings. (See: here and here.)
Cohen attorney Stephen Ryan relentlessly tore into Avenatti during Wednesday's hearing as well.
Ryan noted that the overarching point of the hearings was to keep Michael Cohen's attorney-client privileged communications confidential. But, he noted, Stormy Daniels' attorney has turned the proceedings into something else entirely.
Ryan cited Avenatti's publication of Cohen's financial records–including Suspicious Activity Reports (SARs) filed by financial institutions on Mr. Cohen's transactions; potentially leaked in violation of federal law–as well as the partially-inaccurate document released by Avenatti which erroneously cited records of various other Michael Cohens. Ryan said:
It was a drive-by shooting of anyone named Michael Cohen. We've never seen anything like this … I can't believe we are going to allow this court, in the Southern District of New York, to be treated in this way. It shakes me in my boots that I have to rise to oppose this sort of conduct.
Avenatti responded to Ryan's emotional charge, saying that he engaged in nothing improper and that his release of information was in no way relevant to his pro hac vice application. That claim did not go over well with the court. Judge Kimba Wood was much more sympathetic to Ryan's criticism of Daniels' attorney than Avenatti's defense of his own media tactics.
At one point, Wood said to Avenatti, "You cannot declare your opinion as to Mr. Cohen's guilt, which you did. You would not be able to give publicity to documents." Riffing on this line of thought, Judge Wood also told Avenatti that he would have to cancel his "publicity tour" if he wanted to continue being heard on the matter before the court.
Wood then elaborated, "I say publicity tour not in a derogatory sense. You're entitled to publicity, I can't stop you. Unless you're participating in a matter before me." Eventually, Wood made her directives to Avenatti plain. She said:
I either want you to participate, or not be in the matter at all. I don't want you to have some existence in a limbo where you're free to denigrate Mr. Cohen, and I believe potentially deprive him of a fair trial by tainting a jury pool … This conduct is inimicable to giving Mr. Cohen eventually a fair trial.
That last line, it should be noted, is a bit of a hypothetical. Michael Cohen is not currently charged with a crime. Judge Wood clarified this. She said, "In my view, this matter which is a potential precursor to a criminal trial against Mr. Cohen if charges are filed."
Ultimately, Judge Wood declined to rule on either Avenatti's pro hac vice motion or Daniels' motion to intervene, but she did have a parting glance for the high-profile cable news superstar.
"Until you are admitted here, I don't expect you to stand and be heard here."
[image via Drew Angerer/Getty Images]
Follow Colin Kalmbacher on Twitter: @colinkalmbacher
Have a tip we should know? [email protected]