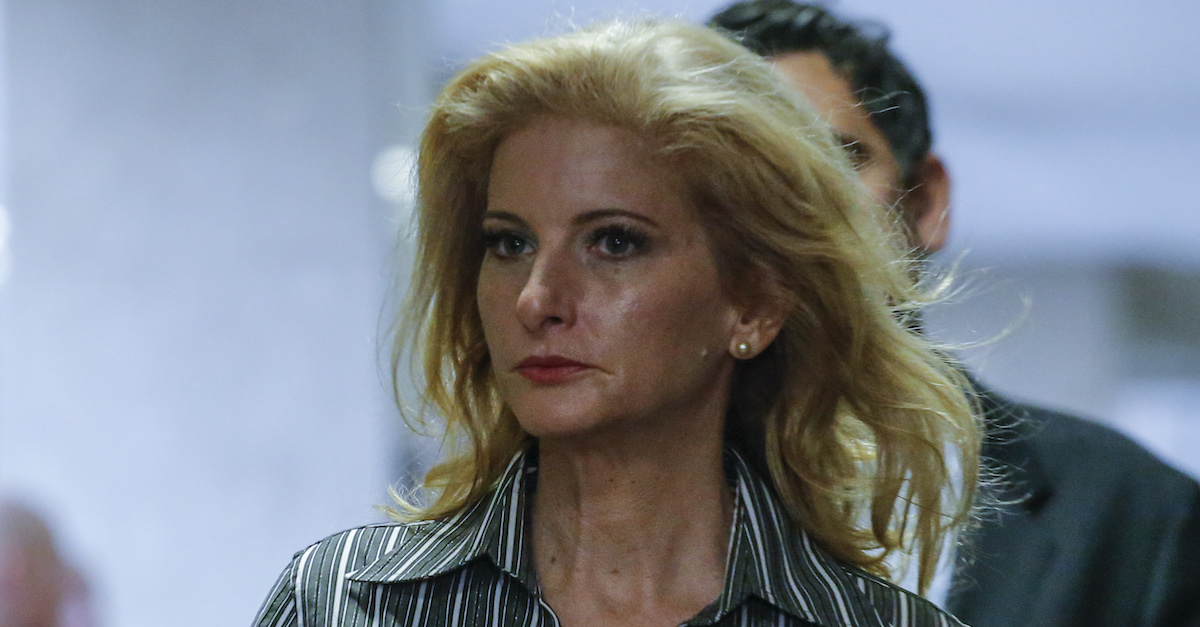 Attorneys for President Donald Trump and former Apprentice contestant Summer Zervos appeared in a New York courtroom Friday morning. Zervos is suing Trump, claiming that he defamed her when he said that allegations made by her and other women were fabrications motivated by a desire to harm his presidential campaign.
To that end, she is seeking discovery materials including records related to other women's claims about the president, but Trump and his attorney Marc Kasowitz have resisted thus far, claiming they're not relevant to Zervos' specific case. Judge Jennifer Schechter gave Trump a win of sorts, agreeing with his team by saying Zervos's case is about her specific situation, and therefore she is not entitled to materials that only deal with other women's allegations.
At the same time, the judge did say that Trump must turn over limited records and provide sworn written answers to certain questions, having to do with whether he had a strategy related to his statements about the allegations against him, and if he made the statements with actual malice.
During a conference between both sides' attorneys and the judge's clerk, Zervos' attorney Mariann Wang announced that Zervos is no longer pursuing damages for lost profits, because that was a low number that Kasowitz has claimed was proof that Zervos' lawsuit was politically motivated. Wang said that Zervos is still seeking damages for emotional and reputational harm.
In response to the Trump team's long-standing claim that in addition to her allegations, Zervos' lawsuit is also politically motivated, the judge's clerk stated that doesn't really matter. If a plaintiff has a valid claim, it doesn't matter why they decide to bring it, he noted.
At the same time that this legal battle is being waged, a parallel one is taking place in the court's Appellate Division.
Kasowitz maintains that a state court does not have the authority to hear a case involving a sitting president. The U.S. Supreme Court ruled in Clinton v. Jones that federal courts do have the discretion to hear such matters, but acknowledged that any potential state case would involve other legal issue. The Supreme Court opted not to weigh in on those issues, so—as the appellate panel noted last week during oral arguments—this is the first time the situation is being addressed. Judges grilled Kasowitz and Wang noting serious challenges to both sides' arguments.
They have yet to hand down a decision. Until that issue is settled, however, the case continues in the trial court.
[Image via Kena Betancur/AFP/Getty Images]
Have a tip we should know? [email protected]